Thursday 27th October is World Occupational Therapy Day 2016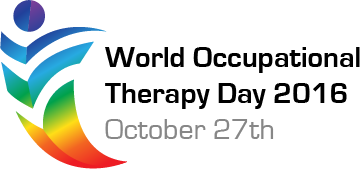 'World Occupational Therapy Day is the opportunity to heighten the visibility of the profession's development work and to promote the activities of WFOT locally, nationally, and internationally.'- text from WFOT website. Click here to be taken to WFOT's World OT Day page.
Join in to help promote OT. We would be happy to share any event you are organising or participating in, personal OT moment or story on our website, and on Facebook and Twitter. Please make sure you include #WorldOTDay in your tweets and posts, and tag us @enothe1 (Twitter) and @European Network of Occupational Therapy in Higher Education (Facebook).
---

OT24Vx also takes place on World OT Day and is a free, online, 24 hour conference for occupational therapists. This year's OT24Vx is starting on 27th October (Noon EDT, 16.00 UTC) with the theme: Making It Together. Click here for the details of the programme and how to join.
---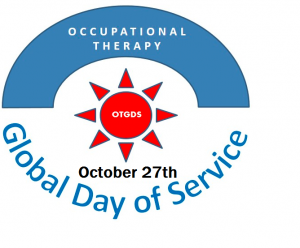 To coincide with World OT Day the OT Global Day of Service (OTGDS) 2016 also takes place on Thursday 27th October. Occupational Therapy practitioners and students can volunteer community service for an individual or organisation. Click here to be taken to Promoting Occupational Therapy's OTGDS page.
---
ENOTHE look forward to celebrating #WorldOTDay together with COTEC Europe, WFOT and occupational therapists across Europe and around the world!