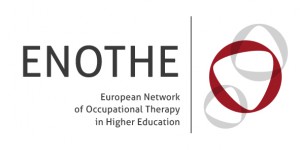 This research is part of a Europe-wide initiative to develop best practice in forensic psychiatric services.  By studying occupational therapists perspectives of their role in forensic services, this research will contribute to guidelines and standards being developed.
Occupational therapists with experience practising occupational therapy in a forensic setting in Europe are invited to take part in a short online survey.  
The online survey will take approximately 15-20 minutes
It can be done from a location of your choice
Participation in this research study is voluntary
Your responses will be treated and kept in a confidential manner
By taking part you will be contributing to development of an evidence base for occupational therapy in forensic settings and undertaking continuing professional development (CPD).
For more details and to take part, click here:
In order to participate, you may either:
Click on this link or copy and paste http://www.sogosurvey.com/k/SsRPSQSsTsPsPsP 
If you have any questions or require more information about this study, please contact the researcher using the contact details below. 
Caty Connell, MCOT MCOTSSMH MSc BSc(Hons)                            
Specialist Forensic Occupational Therapist
Birmingham and Solihull Mental Health NHS Foundation Trust
United Kingdom
Email: cconnell1@nhs.net