Celebrating ENOTHE as an official registered association
In December 2017 ENOTHE was registered as a legal form of an association Non-Governmental Organisation (NGO) under Austrian law and entered in the Austrian register of associations.
In January 2018 the ENOTHE President, Marie-Antoinette Minis, Vice President, Johanna Stadler-Grillmaier, the Treasurer, Ursula Gubler Thomann and the Office Coordinator, Mandy Boaz, travelled to Vienna, Austria to officially open a bank account which is held with the Erste Bank – Austria.
Marion Hackl, President of the Association of Occupational Therapists welcomed the ENOTHE President Marie-Antoinette Minis and Johanna Stadler-Grillmaier. The Austrian Association of Occupational Therapists will be the host postal address.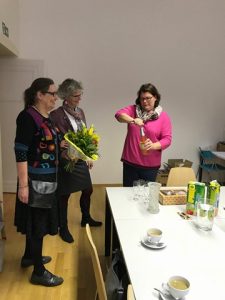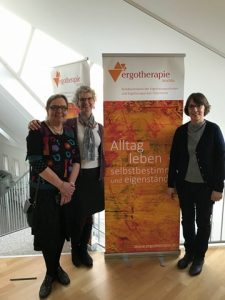 The work will continue to focus on transferring finances to Vienna. York St John University as you are aware decided to end the service level agreement with ENOTHE and the contract terminates in May 2018. The ENOTHE office is due to close banking arrangements with the York St John University bank that is currently used, then all banking will be moved to Vienna in Austria. 
Let's celebrate together now that ENOTHE is an officially registered association!