OSE Call for Nominations of Board Members and Registration for Elections 2017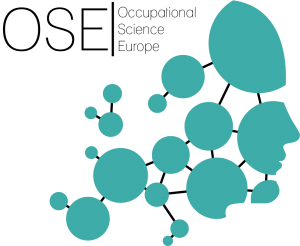 "The work of the network is coordinated by the Executive Board which consists of seven members.
As well as the Chair person, Secretary, Treasurer and one General Member the chairperson of each of the three committees are also members of the board. The committees are Website/Social Media Committee, Conference Committee and Research Committee. The positions on the board are decided between the members of the board following election.
We aspire to a diverse membership of the board, to include persons from the East, South, West and North of Europe, and to include at least one person who is from a discipline other than occupational therapy and one student."
We look forward to hearing from you!
"A number of positions are becoming available on the board in September 2017. We are therefore inviting nominations from those interested to join the Board and to forward the work of the network (see nomination form).
Please submit your nomination form to occupationalscienceeurope@gmail.com by 15th September 2017. Please attach a short statement (one paragraph) to support your application. This will be available to members on our website during the election period.
Names of nominees will be posted on the website and voting will take place over a two week period (20th September – 4th October).
All those wishing to vote should email occupationalscienceeurope@gmail.com to register. This will also ensure that we have your correct contact details.
Voting will be via Google polls and details will be sent to all those registered to vote.
Results of the election will be announced by October 15th, 2017 with new board members taking up their posts immediately following the announcement."- text from Occupational Science Europe.
Occupational Science Europe is a network for people interested in exchanging ideas, developing the knowledge base and keeping in touch with colleagues with an interest in occupational science.