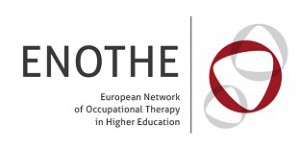 At the end of 2014 we sent out a Newsletter to all our members as well as links to our twitter followers and facebook page likes.
2014 was certainly a busy year but we are all looking forward to 2015 and what opportunities for raising the profile of Occupational Therapy across Europe may bring.
If you would like to check out our Newsletter you can find it here
This edition is available to all. Later editions will be for members only, so make sure your association/place of study/business is a ENOTHE member and contact your representative for a copy. More information about the membership types we offer can be found in the Membership Page.