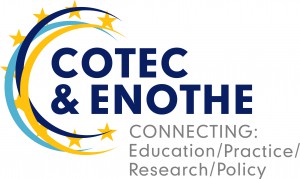 In 2016 there will be a Joint Congress between ENOTHE and COTEC
This will be hosted at the National University of Ireland (NUIG), Galway, Ireland.
The dates have been announced, June 15th-19th and a dedicated website setup. 
http://www.conference.ie/Conferences/index.asp?Conference=182 
This website will be continually updated with more information and bookings for the Joint Congress will be taken through this website as well, not by ENOTHE or COTEC.
The first thing to be aware of is the opening of the Call for Abstract which is due in April.
All official updates will be made via this website and we will email/tweet/facebook important developments on our ENOTHE outlets throughout the next year.