European Public Health WEEK (13-17 May 2019) #EUPHW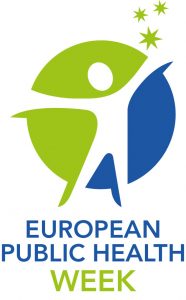 ENOTHE and COTEC have joined the European Public Health Week!
The European Public Health Association, or EUPHA in short, is an umbrella organisation for public health associations in Europe. With 81 members from 47 countries it has become a scientific, multidisciplinary network of almost 20,000 public health experts since 1992.
To celebrate healthy populations and raise awareness of public health, EUPHA is launching the first European Public Health WEEK (EUPHW) between 13 and 17 May 2019.
The aim of this week is to come together and raise awareness of public health and celebrate healthy populations! During the European Public Health Week there will be events and activities all over Europe dedicated to important public health themes.
EUPHA encourages organizations, professionals and citizens interested in public health to
join or organize activities related to this theme.
It will be 5 days with 5 themes! Check out the themes here. 
You may also submit an event here, related to the themes. Among other information, you will be asked to select a format for your event ( Lecture, Seminar, Conference, Roundtable discussion, Panel discussion, Networking event, Game, Walk, Webinar, Campaign) and if your event will be online, in-person or both (eg. live streaming).
There are also other options in participating like joining already set events or just spreading the word. Find more information here.
A Media Toolkit is available here.