European Public Health Week
European Public Health WEEK, 13-17 May 2019 – Celebrating healthy populations!
Don't miss this opportunity to participate!
OT's from OT-Europe Register of Experts and SPOT Europe students will participate. 
5 days, 5 themes! Check out here the full list of key messages, facts and figures for each of the 5 daily themes.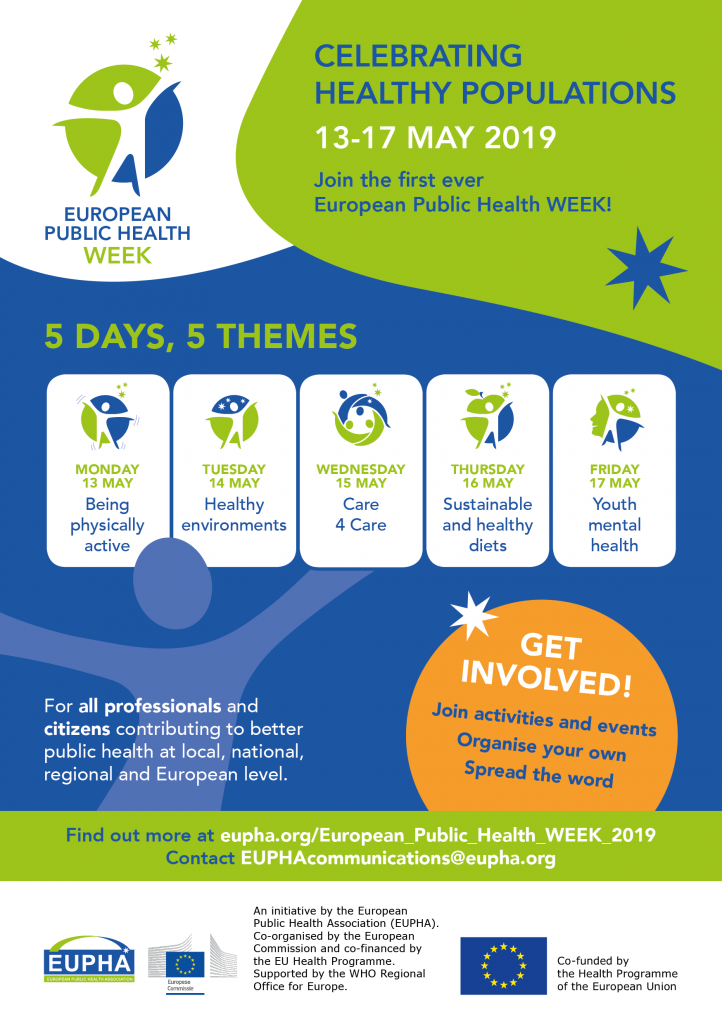 (click on the image for more information)