Students

Student Platform Occupational Therapy: a place for the future OT
SPOTeurope is a platform created to encourage and increase the connection between OT students from all over Europe. Students can exchange their experiences, knowledge and ideas in an accessible way.  Leaking and learning!
Two years ago, the idea of SPOT is developed at the ENOTHE congress during the student meeting. Since then we've made huge progress. In the last year we updated the Website, created the Forum, launched the Facebook page and we are beginning to raise our profile.
At the moment SPOT provides a blog (with news about the OT world), a forum (in which students can connect, ask questions and discuss), country representatives (who can answer questions about OT in their country) and more interesting activities.
In the future we hope to be an active and well used platform with members from all over Europe. The first steps are taken, now we have to continue building this momentum.
Have a look at our platform and if you have any suggestions, ideas or want to be involved please let us know!
Website: spoteurope.eu
Contact: info@spoteurope.eu
Facebook: spoteurope
Twitter: @SPOTeurope
---
Marlies Nijenhuis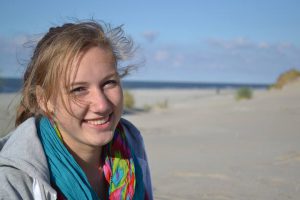 "My name is Marlies Nijenhuis, I am 20 years old and currently in my third year of OT education at the University of Applied Sciences Nijmegen (HAN) in the Netherlands. Besides being a student, I'm also the president of Student Platform Occupational Therarpy Europe (SPOTeurope): a platform for OT-students from all over Europe to exchange ideas and knowledge. I visited Bulgaria for the ENOTHE-congress which started my interests in the international aspects of OT. I really like being surrounded with OT's from different countries to see and learn the different perspectives on OT. Hope to hear from you at SPOTeurope!".
---
Current Vacancies
Vacancies SPOTeurope (PDF 124.2 kB)
If you are interested in any of the roles, please send a short statement (500 words max) about yourself and why you are interested in the role to: info@spoteurope.eu
Please include your name, region, learning institute and year of study.