Croatia '17
23rd ENOTHE Annual Meeting 2017
The ENOTHE Board are pleased to announce that the 23rd ENOTHE Annual Meeting 26 – 28 October 2017 will take place in Zagreb, and the venue will be the conference facilities of the Panorama Zagreb Hotel, Zagreb, Croatia.
 Themes | Key Note Speakers | Programme | Marketplaces  
Hanneke van Bruggen Lecture | Registration | About Zagreb 
 Hotel Panorama | Couchsurfing |Transport | Currency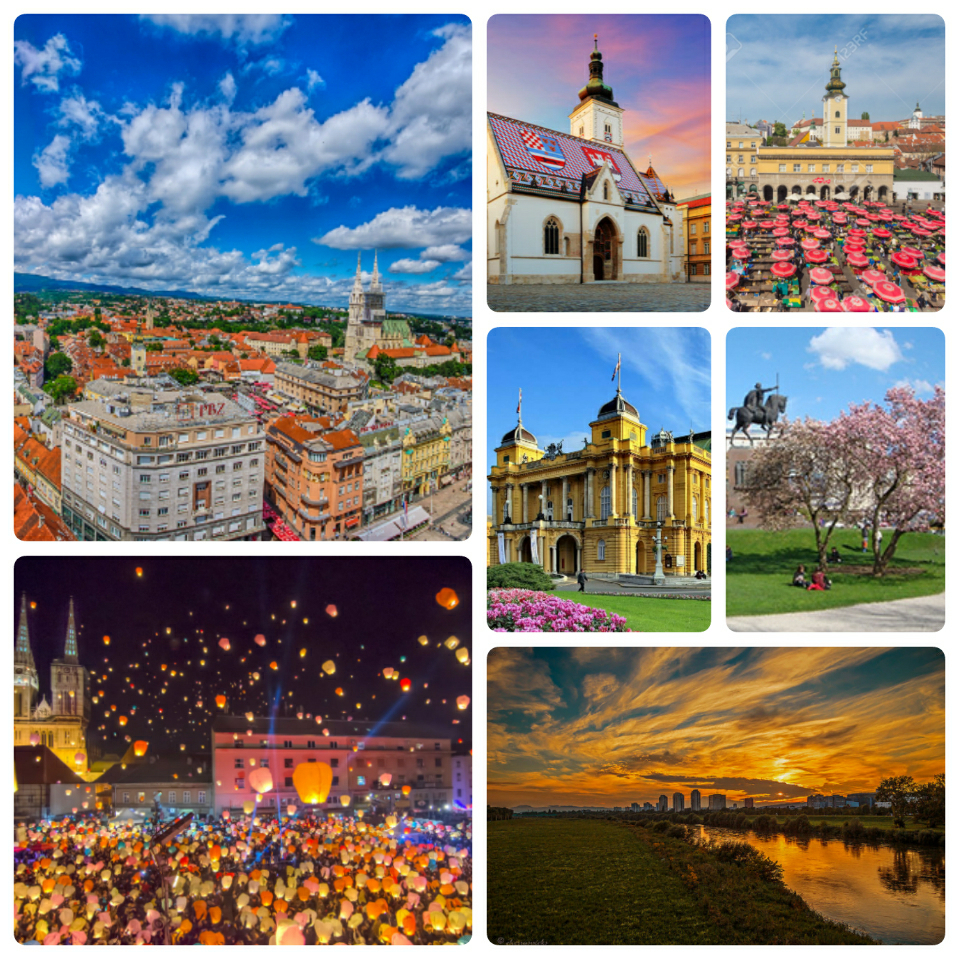 ---
Themes
Theme Area 1: Global Health Trends
Sustainable development goals, (WFOT) Health 2020, 2030, Human Rights,
European Theme: fight violence against women, Health for all, Opportunities and challenges for OT, Strategic and political reasoning in OT.
Theme Area 2: Education and Training
Teaching 21st century skills for today and the future, Teach the teacher, Internationalisation of the curriculum, Inter-professional teaching, Bridging the gap between practice and education.
Theme Area 3: Innovation and future Occupational Therapy Practice
Developing competences and learning outcomes, Roles of OT to expand in current and emerging areas, Working with communities and populations (i.e. refuges, ageing populations, young caregivers and urbanised populations), Using technology (i.e. tele-health and digital recordings.
---
Key Note Speakers
Mrs Marleen Kaijen- van Doesburgn MSc., BScOT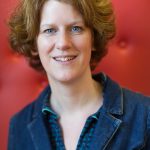 Senior Lecturer
HAN University of Applied Sciences
Nijmegen
The Netherlands
Dr. sc. Ivan Šoša, dr. med.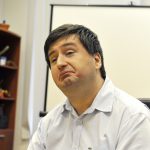 University of Rijeka
School of Medicine
Croatia
Dr Claire Craig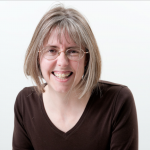 Lab4Living Health Director
Occupational Therapy Senior Research Fellow
Centre for Health & Social Care Research
Sheffield Hallam University UK
Mrs Anka Slonjšak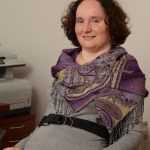 Susanne Guidetti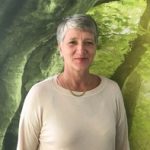 Karolinska Institute, Stockholm, Sweden
---
Programme
We are pleased to release the final version of the programme for your reference. This will enable you to find dates and times of all key note speakers, presentations, workshops, seminars, posters and social events that are taking place during the Congress.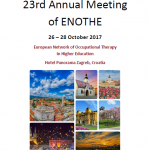 Participants list (PDF 598.1 kB)
---
Marketplaces
Marketplaces are designated sessions within the framework of the ENOTHE Annual Meeting aimed at promoting collaboration within and between occupational therapy education, research and organisations.
Marketplace Information (PDF 205.4 kB)
Marketplaces Application Form (DOCX 71 kB)
The Deadline for Marketplace applications is now closed. 
---
Hanneke van Bruggen Lecture
Delivering the 2017 Hanneke van Bruggen Lecture
Mieke le Granse
Program Coordinator and Lecturer in Occupational Therapy
Zuyd University of Applied Sciences, The Netherlands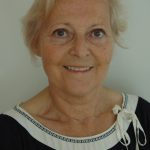 This year ENOTHE are pleased to welcome
Mieke le Granse
from Zuyd University of Applied Sciences, The Netherlands to deliver the prestigious
Hanneke van Bruggen Lecture
. Mieke's lecture is entitled 'Change!  A "Can Do" Attitude!'.
---
Registration
Members will be pleased to hear that we have managed to keep our registration fees for the 2017 Annual Meeting very competitive and at the same level as 2014 and 2015 with no rises.
The registration fee includes buffet lunches and refreshments each day of the event, Thursday evening drinks reception and the Friday evening social dinner. This is excellent value for money and all attendees including lecturers/practitioners and students are welcome to attend the evening events.
| Categories | Registration Fees |
| --- | --- |
| Member Registration Fee Academic/Practitioner | €300 |
| Student Registration Fee | €200 |
| Non-member Fee | €400 |
Registration for the Annual Meeting is now closed.
---
About Zagreb

It is a great honour and pleasure to welcome you to Croatia's capital city, Zagreb: The city with a million hearts. Zagreb is one of the great European cities, voted as Best European Destination for Christmas 2 years in a row (2016-2017). It is a city where you can enjoy traditional Croatian dishes as well as excellent contemporary cuisine', where a world-class marketplace is found under colourful Šestine umbrellas and where one of the most important inventions of the 20th century – the Penkala fountain pen – was made. Indeed, one might say this invention has been, in a way, important for education and knowledge sharing for many generations.
Last year, we have had 30 years of occupational therapy education and 100 years of the occupational therapy profession in Croatia. We are extremely proud of the great and positive changes that have occurred in the profile of the profession in Croatia over the last 10 years through the efforts of our "community of practice". We now have strong foundations for raising the visibility of the profession and establishing new areas of practice. So please join us in changing occupational therapy history and future.
---
Hotel Panorama
We are pleased to announce that this year's event will take place in the Conference Facilities of the Panorama Zagreb Hotel. The Hotel is the tallest hotel in Zagreb.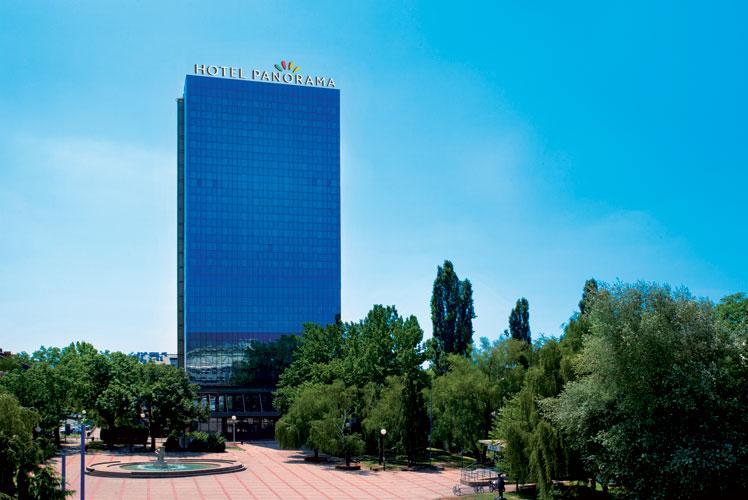 Special Room rates apply from Wednesday 25 October – Sunday 29 October 2017:
Single Room – 70 Euros per night – Breakfast included.
Twin Room – 80 Euros per night (per room) – Breakfast included.
Participants can book directly with the hotel and quote the special code ENOTHE2017.
Room reservations:
Tel +385 1 3658 299
Fax +0385 1 4892 060
Website: www.panorama-zagreb.com
Email: reservations@panorama-zagreb.com
Social Drinks Venue
The venue for the evening drinks reception during the Annual Meeting is the beautiful 
Palača DVERCE
(palaise Dverce).
Address: Katarinin trg 6, 10000, Zagreb.
It is anticipated that the Lord Mayor of Zagreb will be there to welcome all the Annual Meeting participates.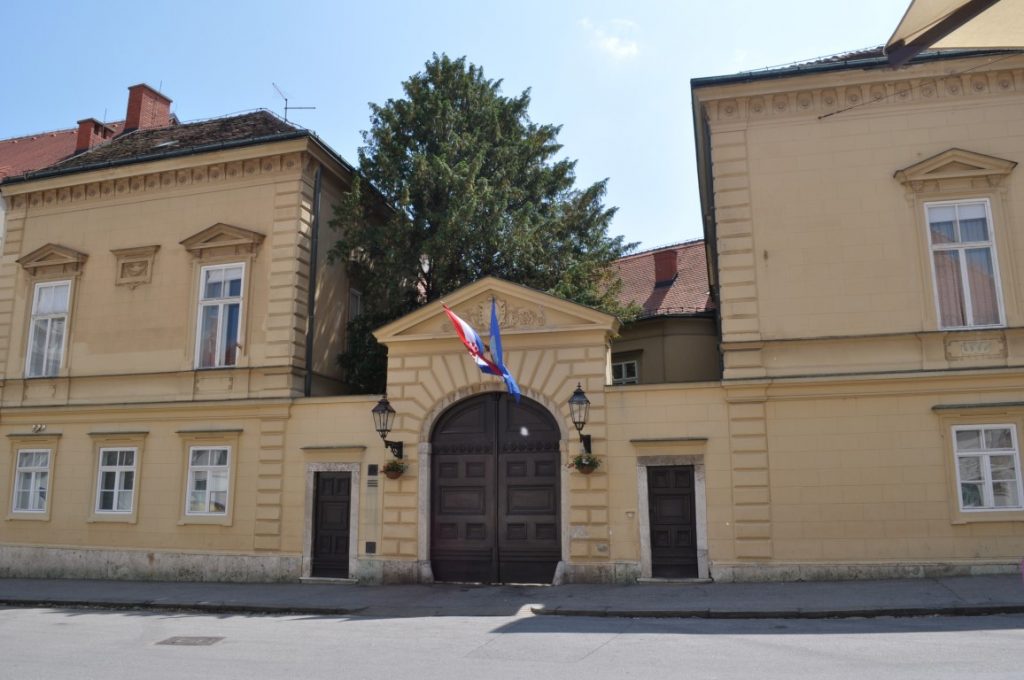 View of Dverce Palace from the outside.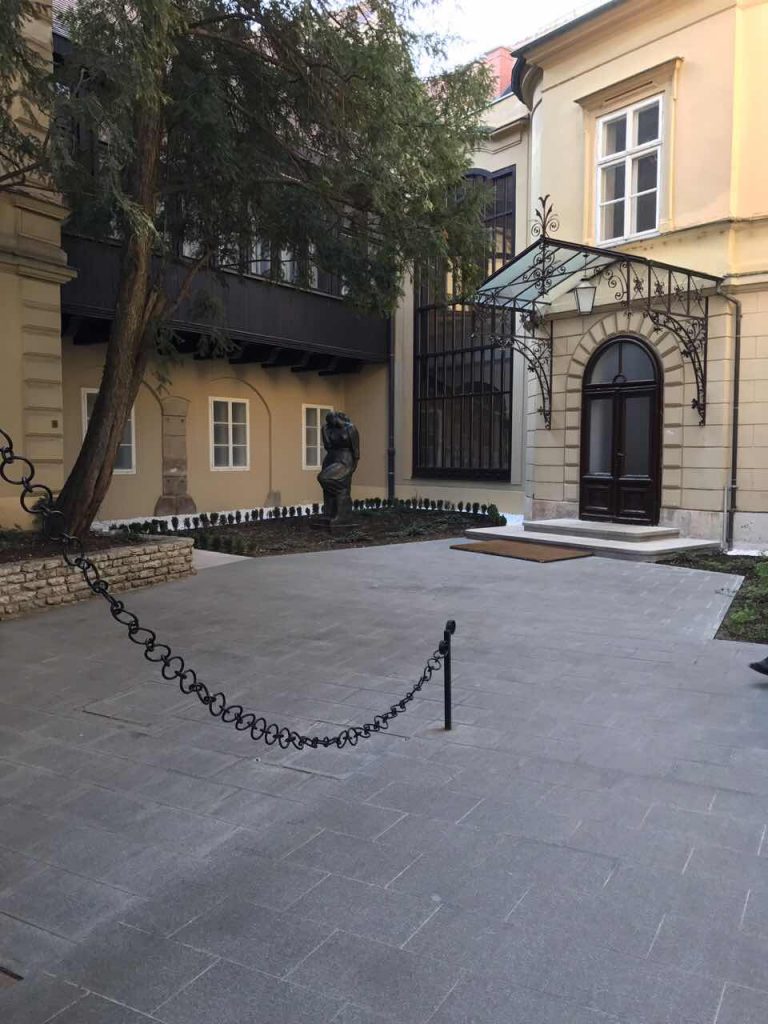 Another view of Dverce Palace from the outside.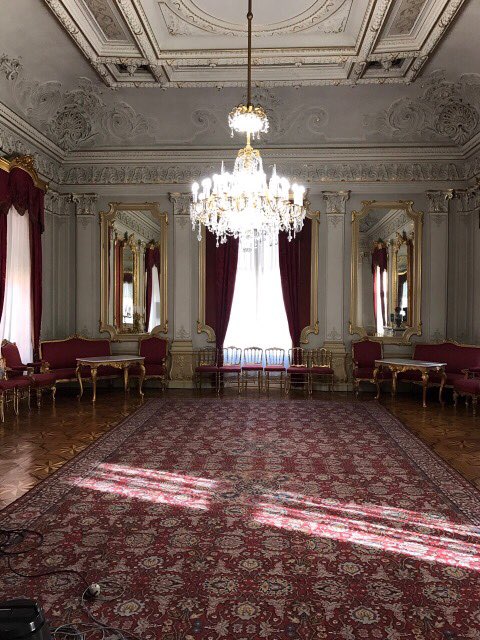 View of Dverce Palace from the inside.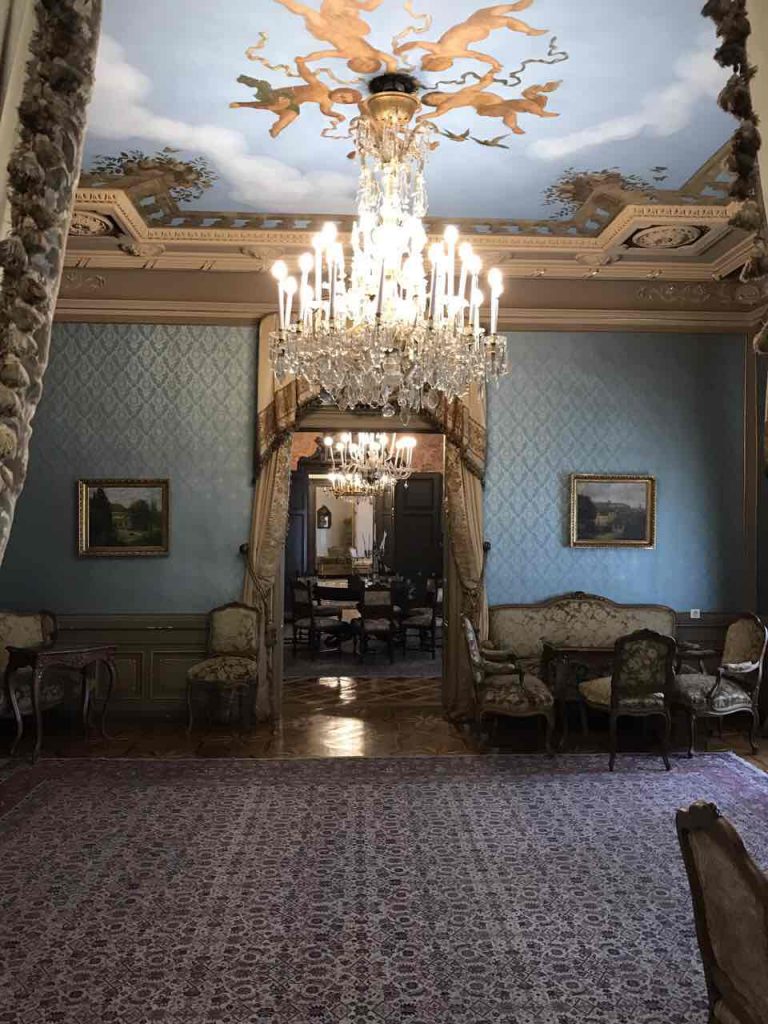 Another view of Dverce Palace from the inside.
---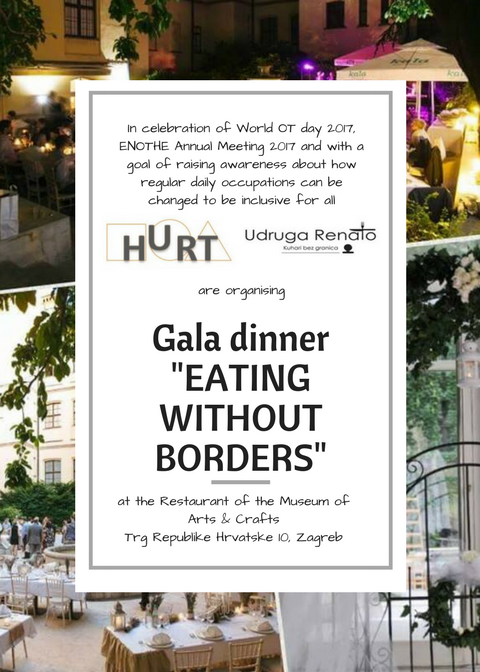 ---
Couchsurfing
The ENOTHE Office and our Zagreb hosts are also exploring alternative ways to reduce accommodation costs. With this in mind, the hosts are looking for local colleagues and students who are prepared to offer 'couch-surfing' services (i.e. accommodation for an ENOTHE Meeting participant in his/her private home).  We kindly ask those interested in this type of accommodation to search local hosts, discuss and find advice in Zagreb on couchsurfing.com.
---
Transport
By Air
Zagreb Airport is located 17 km from the centre of the city, or 20-25 minutes by bus. For information on flights visit the Zagreb Airport website.
The Zagreb Airport bus terminal (bus stop) is at the Central Bus Station on Marin Drzic Avenue. For more information about the bus schedule to/from the airport visit www.plesoprijevoz.hr/en.
By Train
The Main Railway Station is located in the centre of the City (at Kralj Tomislav Square 12, a ten minute walk from the central city square or 2 tram stops from there on lines 6 or 13). For information on arrivals and departures of trains visit prodaja.hzpp.hr/en.
By Road
The main international roads serving Zagreb are:
Trieste-Ljubljana-Zagreb
Graz-Maribor-Zagreb
Klagenfurt-Ljubljana-Zagreb
Budapest-Varazdin-Zagreb
The Central Bus Station is located on Marin Drzic Avenue, a few minutes by tram (line number 6) from the central city square.
---
Currency
The Croatian currency is the Croatian Kuna (KN). Check your exchange value.
| Expense | Kuna (KN) | Euro |
| --- | --- | --- |
| Meal, Inexpensive Restaurant | 45.00 kn (5.96 Euro) | 35.00-50.00 |
| Meal for 2 People, Mid-range Restaurant | 200.00 kn (26.48Euro) | 180.00-280.00 |
| Domestic Beer (0.5 liter draught) | 14.00 kn (1.85 Euro) | 12.00-15.00 |
| Imported Beer (0.33 liter bottle) | 15.00 kn (1.99 Euro) | 14.00-20.00 |
| Cappuccino (regular) | 10 kn (1.32 Euro) | 9.00-12.00 |
| Coke/Pepsi (0.33 liter bottle) | 14.00 kn (1.85 Euro) | 12.00-15.00 |
| Water (0.33 liter bottle) | 10.00 kn (1.32 Euro) | 9.00-12.00 |
| One-way Ticket (Local Transport) | 10 kn (1.32 Euro) | |
| Daily Ticket (Local Transport) | 30 kn (3.97Euro) | |
| Taxi Start (Normal Tariff) | 10 kn (1.32 Euro) | 9.00-15.00 |
| Taxi 1km (Normal Tariff) | 6.00 kn (0.79 Euro) | 5.00-6.00 |