HVB Lecture
The HVB Lecture was created at the 16th Annual ENOTHE Meeting at Stockholm, Sweden, in honour of Hanneke van Bruggen then, the outgoing Director of ENOTHE.
In creating the Hanneke van Bruggen Lecture, the ENOTHE board wished to recognise and honour Hanneke Van Bruggen for her unending dedication and outstanding work in promoting occupational therapy in Europe and internationally.
The Hanneke van Bruggen Lecture is held once a year during the ENOTHE Annual Meeting and is awarded to an Occupational Therapist working in Europe.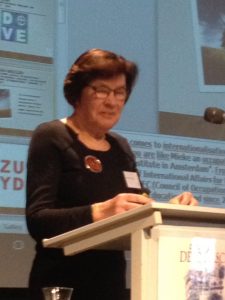 ---
Hanneke van Bruggen Lecture Recipients
(click the pictures to access biography)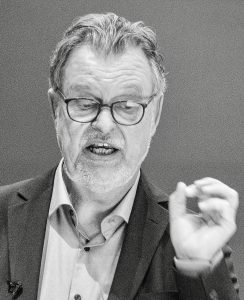 2019 – Prof. Hans Jonsson
Professor in Occupational Therapy and Occupational Science at University of Southern Denmark in Odense and Associate Professor at Karolinska Institutet in Stockholm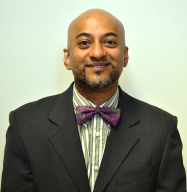 2018 – Prof. Mershen Pillay
Associated Professor
University of KwaZulu-Natal – Durban, South Africa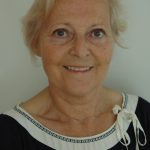 2017 – Mieke le Granse
Program Coordinator and Lecturer in Occupational Therapy
Zuyd University of Applied Sciences, The Netherlands
Lecture title: 'Change! A "Can Do" Attitude!'.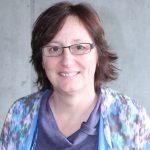 2016 – Sylvie Meyer
Associate Professor in Occupational Therapy
University of Applied Sciences and Arts of Western, Switzerland
Lecture title: 'In pursuit of the professionalization of occupational therapy'. 
-English Version (PDF 98 kB)
-French Version (PDF 99 kB)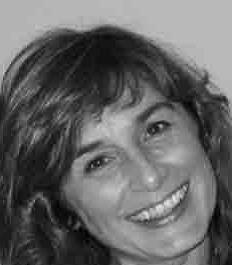 2015 – Silvia Martins
Specialist Professor in Occupational Therapy
Escola Superior de Saúde do Alcoitão, Portugal