Mieke le Granse
Biography
[ezcol_2third]
Passionate Occupational Therapist since 1975. Worked in acute and chronic psychiatric care, and has been working as a lecturer in Occupational Therapy at Zuyd University in Heerlen, the Netherlands from 1978 until March 2017.
Fulfilled many different roles at Zuyd university (lecturer, supervisor of practical training, supervisor bachelor thesis, coordinator, member of the management team, member of the research institute Autonomy and Participation, etc.) and followed many national and international courses, received a master degree in didactics and obtained the European Master of Science in Occupational Therapy.
[/ezcol_2third] [ezcol_1third_end]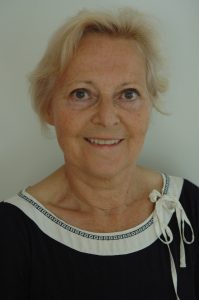 [/ezcol_1third_end]In 1998, she took the challenge to start a bachelor degree program for German students and fully enjoyed working with them until 2017.
During her career, she started to publish articles and chapters in several OT books, she is now co-editor of the Dutch OT book: "Conceptual Foundations of Occupational Therapy" (from the second until fifth edition) and co-editor of the scientific German OT Journal " ergoscience".
Over the years, she has visited many national and especially international congresses, where she has given a great diversity of presentations and workshops on various topics.
From 2010, up to now she has acted as the WFOT delegate representing the Netherlands, and has been appointed honorary member of the German and Dutch OT association.