Georgia '22
26th ENOTHE Annual Meeting 2022
The 26th ENOTHE Annual Meeting will take place on 14 – 16 October 2022, hosted by the Ivane Javakhishvili Tbilisi State University, Tbilisi – Georgia.
(this Annual Meeting is currently planned to be an hybrid meeting)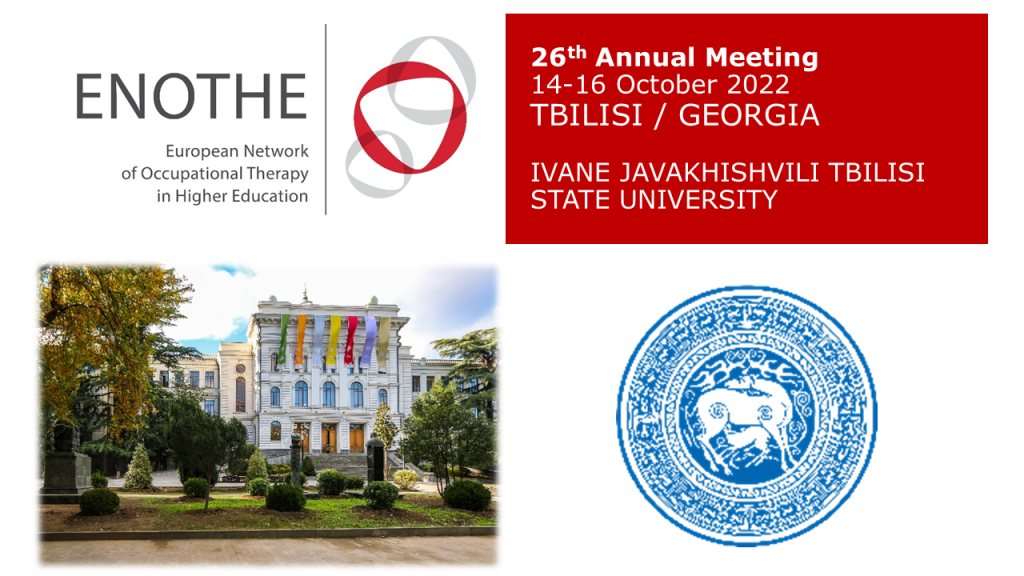 Get acquainted with the University and the host team in these videos:
Themes | Keynote Speakers | Hanneke van Bruggen Lecture | Programme | | Book of Abstracts | ENOTHE TUNING Day Programme (pre-Annual Meeting hybrid event) | Market Places | Registration | Sponsors | Field Trip Tours | Sightseeing Tour | About Tbilisi | Accommodations| Transport and Communications | Currency | Travelling to Georgia Visa Information
---
Designing transitions: are we ready for the unexpected?
Transitions In Occupational Therapy: Education, Paradigm, Status, Research culture, Digital access
Social transformation through: Education & Curricula, Development of the fieldwork, Addressing diversity
Designing Sustainability: Green Programmes, Green Environments
---
(click on the pictures to see keynote title, abstract and author bio)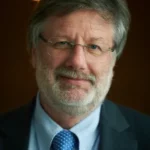 Robert Wagenaar
Professor of History and Politics of Higher Education; Director of the International Tuning Academy at the University of Groningen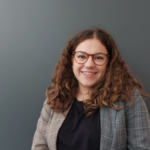 Julie Valckx
President of SPOTeurope; MSc student in Global Health at Maastricht University – The Netherlands
---
Delivering the 2022 Hanneke van Bruggen Lecture is: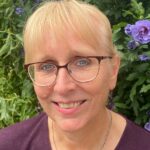 Dr. Debbie Kramer-Roy
(click the image for biography and lecture title/summary)
---
Thank you all who have submitted and Thank you to all abstract reviewers!
Access the updated FINAL programme here:
https://enothe2022.exordo.com/programme 
Detailed programme (pdf version)
NOTE: programme primary schedule time zone is Georgia Standard Time (UTC+4). The live stream and online programme sessions, have the CET time zone next to its title. 
See below the presentation formats opened for this Annual Meeting. 
Oral Presentation: All oral presentations are to be done as an online pre-recorded presentation, of 10 minutes max. Presentations should be supported by slides (maximum of 8 slides) with introduction, methodology, results and conclusion. All oral presentations will be gathered, by the organising committee, in slots of 3, preferably according to topic, and will be followed by a 30min programme scheduled hybrid Discussion/Q&A session. All oral presentations pre-recordings must be sent in until 18th September 2022.
Poster: Poster presentations can be done either in-person or online format. A poster can present all forms of reports like research, practice experience, case studies or projects supported by figure and graphics with an introduction, methodology, results and conclusion and discuss points. Posters should be related to the themes of the conference. Ensure your poster is clear and attractive. For in-person presentations, the text should be large enough to be read from 1,5m distance; size ISO A0, vertical orientation. For online presentations, a pdf + png is expected to be sent in until 18th September 2022. There will be in-person and online scheduled sessions dedicated to "Q&A tour" for the previously daily made available posters.
Workshop: All workshop presentations are to be in-person only sessions of 90 min.
Meet-Up: A meet-up presentation is an in-person only session of 90 min in which four submissions are gathered according to topic and hence present together their work and reflection on that mutual topic. Presenters are asked to each give a 15 min presentation based on their expertise. This is followed by a (guided) forum discussion with active participations of the audience to discuss and contribute to a general debate on the topic. The objective of the meet-up sessions is to create partnerships for the development of the projects and educational experiences, etc.
Meet-Up Development of the Master of Science programme in Georgia: this meet-up follows the same specifications as stated for the general meet-up, although it is directed at the specified topic.
Masterclass / Expert session: A masterclass / expert session is an in-person only session of 90 min which is intended to be in-depth exploration session, designed to contribute to the increase and facilitation of the implementation of good practice in the field of Occupational Therapy (Education, Practice and Research).
---
26th ENOTHE Annual Meeting Georgia 2022 Book of Abstracts
---
ENOTHE TUNING Day Programme (pre-Annual Meeting hybrid event)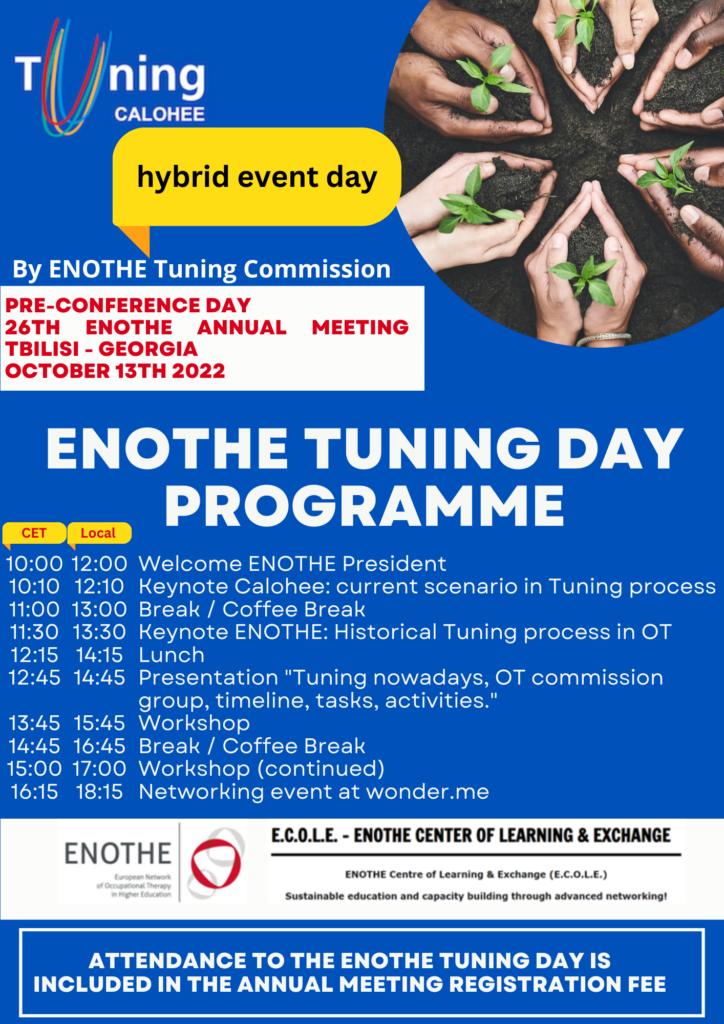 ---
Deadline: September 26th, 2022 (23:59GMT)
Marketplaces are designated sessions within the framework of the ENOTHE annual meeting aimed at promoting collaboration within and between occupational therapy education, research and organisations. Sessions will be timed to coincide with breaks in the programme so that delegates can visit and engage with presenters on a drop-in basis.
Please see the ENOTHE website for more information.
Market Places are available in an in-person format and online format.
You may apply to reserve your market place space by sending this filled out form. NOTE: Separate applications for each presentation/reservation.
How to present:
For their in-person presentation, presenters may consider different formats. For example:
• Wall display or poster only
• Wall display and table with information/fliers etc…
• Wall display and discussion group
• Discussion group only (with laptop/material on the table)
• Discussion group with whiteboard/flip-over for brainstorming
• Other creative forms
Presenters must provide their own display equipment (laptops, beamers, projectors etc…). The organisers will provide electrical outlets.
For online presentations of market places, a pdf and png, in an horizontal direction, is to be sent to info@enothe.eu
Apply for a market place here: https://forms.office.com/r/LPKKhJzQHb
You will receive confirmation and the decision on market place application, once the deadline period has ended. Any queries, contact info@enothe.eu
---
The registration fees for 2022 remain competitive and in return offer excellent value for money. 
The fees are each subdivided based on the World Bank Economic Status of the country:
Registration Fees:
in-person attendance registration fee for all delegates (students, teachers, practitioners and researchers) includes:
1-day pre-annual meeting TUNING day hybrid event (13 October 2022),

3-day annual meeting event (14-16 October 2022),

access to all presentation formats,

delegate bag,

lunches and coffee breaks

social events (welcome drink and social dinner)
Note: if you intend to attend the 1-day pre-annual meeting TUNING day event (13 October 2022), please check the specified tick box in the registration form.
Teacher/Lecturer, Practitioners, Researchers

Students

in-person attendance

high income country ENOTHE member

€350

€150

upper-middle income country ENOTHE member

€275

€125

lower-middle income country member

200€

€50

non-member of ENOTHE

€500

€150

retired

€200

–
online attendance registration fee for all delegates (students, teachers, practitioners and researchers) includes:
1-day pre-annual meeting TUNING day hybrid event (13 October 2022)

access to annual meeting online presentation formats (oral presentations and poster online presentations) + Q&A session of each cluster of oral presentations

live-stream of opening and closing ceremony, keynote speeches, Hanneke Van Bruggen lecture
| | | |
| --- | --- | --- |
| | Teacher/Lecturer, Practitioners, Researchers | Students |
| Online attendance | €150 | €75 |
Register using the registration form: ENOTHE Registration Form 2022 and send it info@enothe.eu . 
Deadline for registrations:
in-person and 

online attendance: September 26th, 2022 (Monday)
Terms and Conditions of Registration:
If you register for the Annual Meeting you agree to have your photo/video taken by conference organisers for publicity material.

You are eligible for a full refund if you cancel your registration by 1 September 2022.

You are eligible for a 50% refund if you cancel your registration between and including 2 September and 8 September 2022.

You are not eligible for a refund if you cancel registration on 9th September or afterwards
---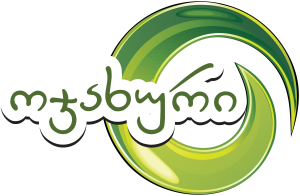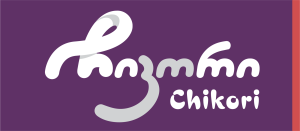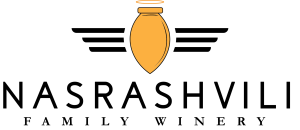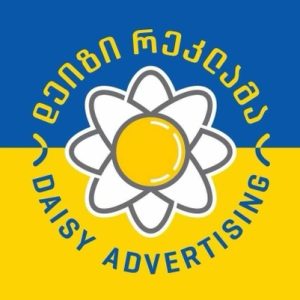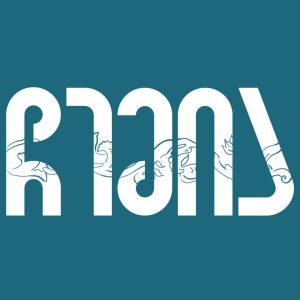 ---
Field trip tours are organised by the host team. Contact person for more information and booking is:
Ms. Rusudan Lortkipanidze ( lortkipanidzer@gmail.com ; +995 593 000 288)
Field trip tour 1:
Child and Adolescent Rehabilitation Center – ,,Puzzle". Our organization is provider of Tbilisi City Hall's ,,Autism Spectrum Disorder Child Program Services ". Services include : ABA Therapy, Occupational Therapy, Speech Therapy, Physical Therapy, Academical Skills Developmental program, Musical Therapy.

Child Development Institute – The Institute of Child Development is a multi-disciplinary institute under Ilia State University, currently has 4 programs: Habilitation of children and adolescents with autism and autism spectrum; Early intervention, namely providing children with special needs or at risk with appropriate services, accompanied by parent/guardian support and empowerment; Program "Modi" – promotion of independent life and development of working skills among young people with special needs; Promotion of inclusive education at early and other levels of education with appropriate educational and research activities;

Tamar Gagoshidze's Neuropsychology Center – The Organization Has Neuropsychological Diagnostic and Neuropsychological therapy services, as well as an Occupational therapy, Psychotherapy and Speech and Language therapy services.

Association "Anika" – was established in 1997 by parents of the children with disabilities. Since then, "Anika" has been implementing various projects financed or supported by local and international donors and aiming at promoting realization of rights and capacities of children and adolescents with disabilities. The aim of the Association "Anika" is contributing to the development of right-based, effective, and sustainable social service delivery for persons with disabilities in Georgia.
Field trip tour 2:
"Ken Walker University Medical Rehabilitation Clinic" – This is a Rehabilitation Center for Adults and Children having different health conditions. In clinic you can have different type of services such as: Physical Therapy, Occupational Therapy, Speech and Language Therapy, Neuropsychology, Art Therapy, Aquatic Therapy, Robotherapy ect. Additionally, The Ken Walker Clinic Accessibility Lab offers the following services: Making Orthosis, adaptive furniture and providing wheelchair service.

Early Childhood Development Academy provides different kind of cervices for children with different kind of disorders. Services include diagnostic programs as well as individual and group therapies in ABA, speech and language therapy, occupational therapy, art therapy and spatial education therapy.

"First Step Georgia" – an organization for the care of children with special needs. The organization has an early intervention program, a day center – for children with severe and profound mental and physical disabilities, a home care program, personal assistance services. It's also involved in the Tbilisi Autism Program and provides: Occupational Therapy, Physical Therapy, ABA Therapy, Academic Skills Therapy, Group Therapy and Musical Therapy services.

Caritas Georgia, Social Protection Program Elderly Day Center "Harmonia" – Charitable Foundation "Caritas Georgia", founded in 1994, is actively working in the fields of emergency response, humanitarian, social, health and development. "Caritas Georgia" is a valuable member of the "Caritas Europa" Network and the "Caritas Internationalis" Confederation, and operates in line with its projects and programs to help vulnerable people – the lonely elderly, homeless adults and children, people with disabilities, home care patients, poverty eradication – Listening Centers and Poverty Observatory, Humanitarian Soup-Kitchen and Day-Care Centers. In terms of development, Caritas Georgia is implementing various projects for the education and vocational training of children and adolescents, the re-integration of voluntarily returned migrants, and the development and strengthening of rural communities.
---
Kakheti wine region tour – 17 October 2022 (click to know more)
Registration here: https://docs.google.com/forms/d/e/1FAIpQLSdJ5vo0xIfzeMa0bIrVDJqMjSPubaIIaTpiI4UvlDrJelxKQw/viewform 
This visit is organised by the annual meeting host. 
---
"Tbilisi, Georgia's capital and largest city, is recognized for its distinctive architecture, which represents the city's historic past and consists of an eclectic mix of Medieval, Neoclassical, Art Nouveau, Stalinist, and Modernist monuments. Tbilisi is well-known for its unique blend of old and new. This site never ceases to amaze, from historic sulfur bathhouses to modern architectural marvels. Tbilisi is now one of the safest cities in Europe, and it is regularly ranked among the most popular developing destinations, owing to Georgia's burgeoning tourist sector." (source: Microsoft Bing Travel – Tbilisi – visit this website to know more about Tbilisi)
Tickets for Cultural and sport events etc.
To get the news and tickets for different events please visit the following links: 
https://biletebi.ge/startup.aspx
Museums
https://museum.ge/index.php?lang_id=ENG&sec_id=1
Sightseeing
Abanotubani – Botanical garden and Sulfur Bath and Spa area
http://www.chreli-abano.ge/?lan=en#home
Air Balloon Tbilisi https://www.airballoontbilisi.ge/
Areas around the following streets: K. Abkhazi, L. Kiacheli, G. Akhvlediani
Mziuri Park & @cafemziuri (fb)  https://www.facebook.com/cafemziuri
Events at Fabrika https://stambahotel.com/spaces/
Market places
Flea Marker Dry Bridge, Meidan Bazar, Tbilisi Street Market
Night life in Tbilisi
Café Gallery, BASSIANI club, KHIDI club, MTKVARZE 
---
Closer (5-15 min walking distance) to the annual meeting location – Ivane Javakhishvili Tbilisi State University, 1 Ilia Tchavtchavadze Avenue, Academic Building I, 0179 Tbilisi, Georgia:
Best Western Tbilisi City Center, Stamba hotel,  Hotel Orion Tbilisi             
Worldwide chains (round 30 min walking distance):
Radisson Blu Iveria Hotel, Hilton Garden Inn Tbilisi Chavchavadze, Holliday Inn Tbilisi
Find also in this link a selection of accommodations close to the Annual Meeting event location- Ivane Javakhishvili Tbilisi State University: Accommodations
AirBnB also operates well in Georgia, so you can book the accommodation (room, flat, guesthouse) round the university district: Vera, Vake
You may also consider Couchsurfing. Couchsurfing is to stay overnight in someone else's home to minimise accommodation costs. We kindly ask those interested in this type of accommodation to search for local hosts in Tbilisi on couchsurfing.com.
---
Tbilisi is served by Shota Rustaveli Tbilisi International Airport located 20 km from the city center (Freedom Square) to the East.
Tbilisi is also served by Kutaisi International Airport. This airport is served by some low cost air transportation companies. From this airport you can get to the train (the station is located 1.8 km from airport and free shuttle buses are available) or bus to Tbilisi. 
Information on how to move around in Tbilisi: 
Tbilisi transport company ; Tbilisi Taxi ; Bolt
You may find some more information on how to move around Tbilisi here.
For the visitors the local sim cards can be purchased at the airport. Mobile companies that operate in Georgia are: Silknet, Magti.  
---
Georgia currency is the Georgian Lari (GEL). Approximately 1 GEL = 0,32 EUR (source OANDA Currency Converter)
National Bank of Georgia –  https://nbg.gov.ge/en/monetary-policy/currency 
| | | |
| --- | --- | --- |
| | Cost | Cost Range |
| Meal, Inexpensive Restaurant | 8.17 € | 4.25-13.06 |
| Meal for 2 People, Mid-range Restaurant, Three-course | 27.76 € | 19.60-45.72 |
| McMeal at McDonalds (or Equivalent Combo Meal) | 6.37 € | 4.90-7.19 |
| Domestic Beer (0.5 liter draught) | 1.63 € | 0.98-2.61 |
| Imported Beer (0.33 liter bottle) | 2.29 € | 1.63-3.59 |
| Cappuccino (regular) | 2.09 € | 1.31-3.10 |
| Coke/Pepsi (0.33 liter bottle) | 0.70 € | 0.42-1.14 |
| Water (0.33 liter bottle) | 0.37 € | 0.23-0.65 |
| Milk (regular), (1 liter) | 1.46 € | 1.22-1.63 |
| Apples (1kg) | 1.09 € | 0.65-1.63 |
| Banana (1kg) | 1.42 € | 0.98-1.96 |
| Oranges (1kg) | 1.40 € | 0.98-2.29 |
| Water (1.5 liter bottle) | 0.48 € | 0.26-0.65 |
| Bottle of Wine (Mid-Range) | 5.23 € | 2.94-8.17 |
| Domestic Beer (0.5 liter bottle) | 1.18 € | 0.82-1.63 |
| Imported Beer (0.33 liter bottle) | 1.74 € | 1.18-2.29 |
| One-way Ticket (Local Transport) | 0.33 € | 0.33-0.33 |
| Taxi Start (Normal Tariff) | 1.06 € | 0.82-1.63 |
| Taxi 1km (Normal Tariff) | 0.38 € | 0.20-0.65 |
| Taxi 1hour Waiting (Normal Tariff) | 3.27 € | 1.96-3.92 |
---
Travelling to Georgia Visa Information
Find all information regarding Georgian Visa information – HERE