President of ENOTHE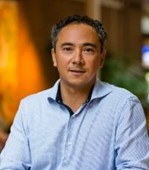 Soemitro Poerbodipoero 
(MSc, BScOT)
President of ENOTHE
(Oct 2016- Oct 2022)
soemitro.poerbodipoero@enothe.eu
Affiliation: Hogeschool van Amsterdam, The Netherlands
Roles/Duties for the year 2021/22:
ENOTHE External networks; ENOTHE Strategy; ENOTHE Annual Meeting Contact person for Georgia; ENOTHE Centre of Learning & Exchange (ECOLE) and TUNING; OT-Europe related affairs; COTEC-ENOTHE 2020 and 2024 Congress; ENOTHE Board Meeting agenda planning and chairing; ENOTHE General Assembly planning, chairing and preparation; ENOTHE Overall planning and articulation.
What is the main achievement of your career in OT?
My main achievement so far is realizing internationalization 'at home' and 'abroad' for OT students and OT educators in our Faculty of Health and in the international context with mainly ENOTHE and Erasmus partners. By setting up sustainable international policy guiding and strengthening OT education, seminars for teachers, mobility weeks for students, international thesis projects, internships and international partnerships, I try to contribute to improving OT education.
What I have to offer to ENOTHE:
I would like to use my international experience, my knowledge, my networking and strategic skills, and my open attitude towards OT to contribute to the future of ENOTHE. I am here to represent and advocate you: the members of ENOTHE. Bridging education to practice and research – the east to the west and the south to the north. I advocate strongly for student participation in ENOTHE and the further developments of Students Platforms in OT (SPOT).
What are your dreams concerning the future of ENOTHE?
My challenge and ambition will be to enhance students' programs in ENOTHE, foster education and discussion on diversity, social inclusion, transformation and intercultural competences within an ENOTHE Academy. Increasing -international mobility abroad and at home by supporting strategic and innovative methods and foster the development of members projects shaped from expertise within ENOTHE, COTEC, ROTOS and the future OT Europe. Bridging the West and North with especially Southern and Eastern Europe and the global South will make future OT's the interprofessional translators and cultural brokers we very much need now and in the future.