3D-Printing in Occupational Therapy
[ezcol_1third]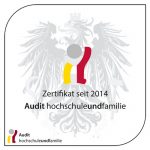 [/ezcol_1third] [ezcol_2third_end]

[/ezcol_2third_end]
As part of the lecture "Project Development and Presentation" students at the faculty of Occupational Therapy at the Carinthian University of Applied Sciences were able to familiarize themselves with the process of additive manufacturing, also known as 3D-Printing.
3D-Printing as a manufacturing process is considered a technology with future potential in
various fields. There are application fields where it is already in use today, e.g. cheap and
rapid production of prototypes, in the aviation industry or in model making. At the present the technique is barely used in Occupational Therapy, hand and finger splints or custom made pointer-mouthpieces for paraplegic clients are actual research topics.
[ezcol_1half]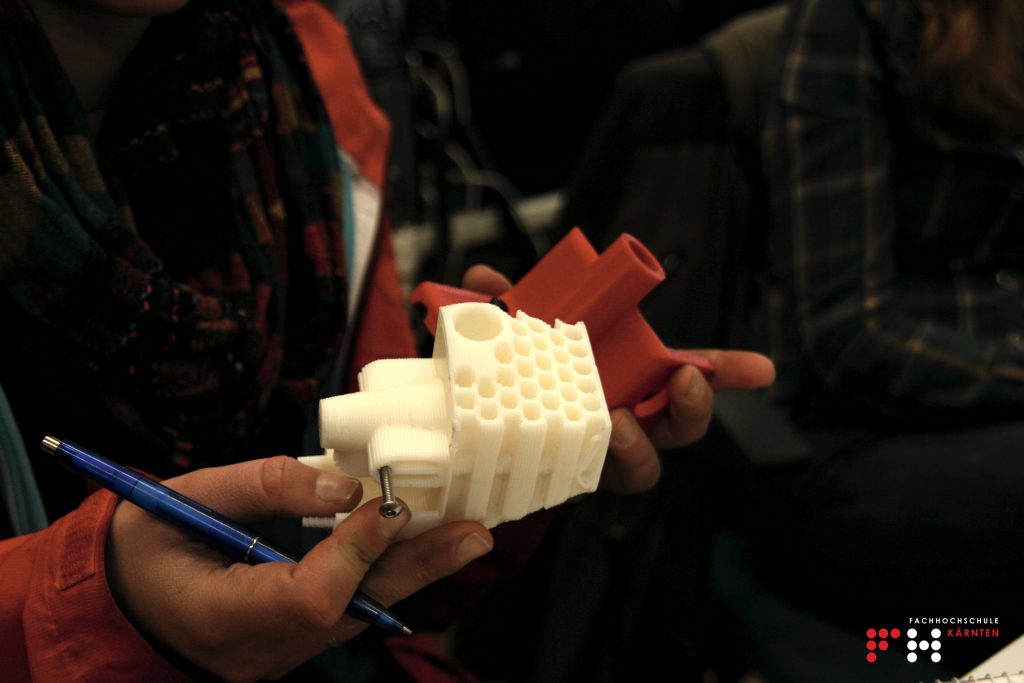 [/ezcol_1half] [ezcol_1half_end]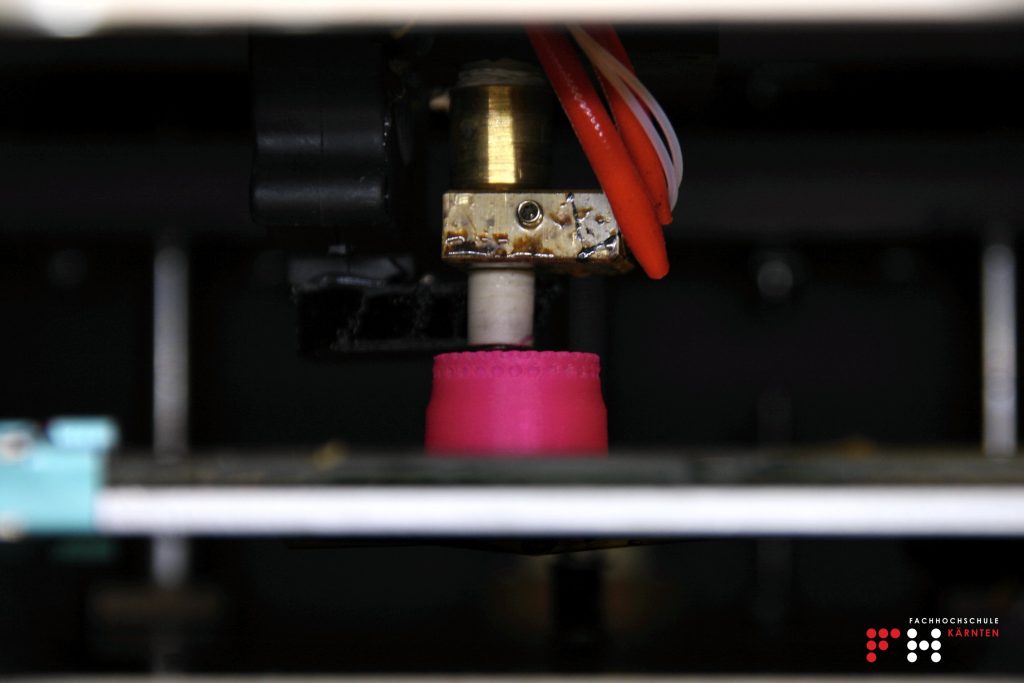 [/ezcol_1half_end] [ezcol_1third]OT students and clinicians had the opportunity to attend a two-day-workshop, which was organized with external partners from Reprap Austria. Knowledge acquired in this workshop covered topics such as computer-aided-design (CAD), 3D-scanning and actual printing techniques and develop project ideas around possible applications in OT. [/ezcol_1third] [ezcol_2third_end]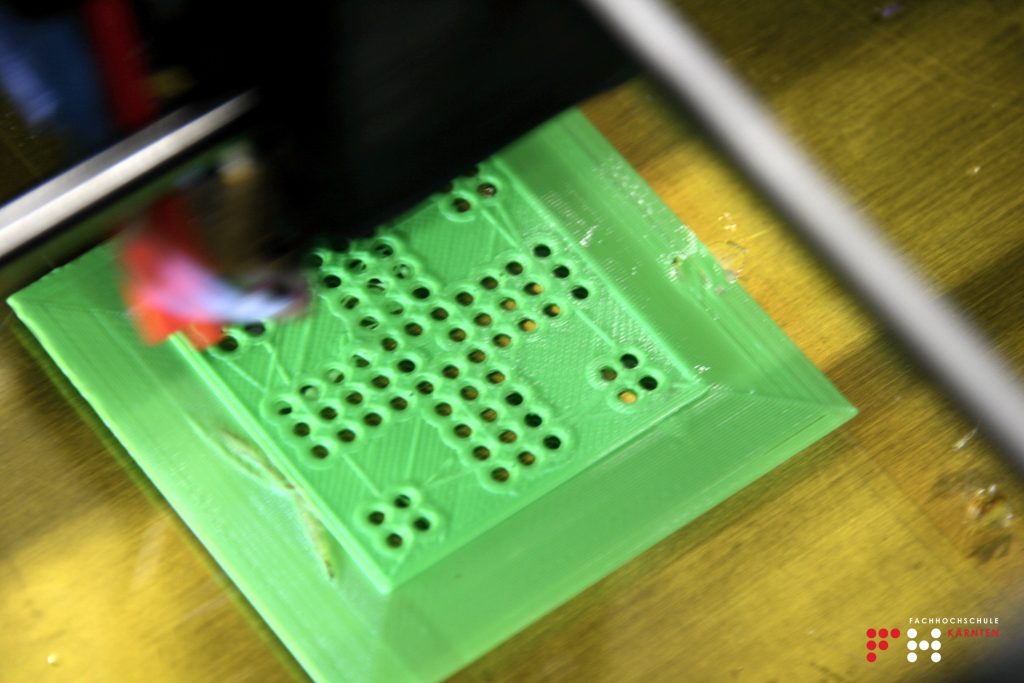 [/ezcol_2third_end]A prototype of a tactile memory game for sensory training will be designed and printed in cooperation with a regional neurorehabilitation hospital in Carinthia. [ezcol_1half]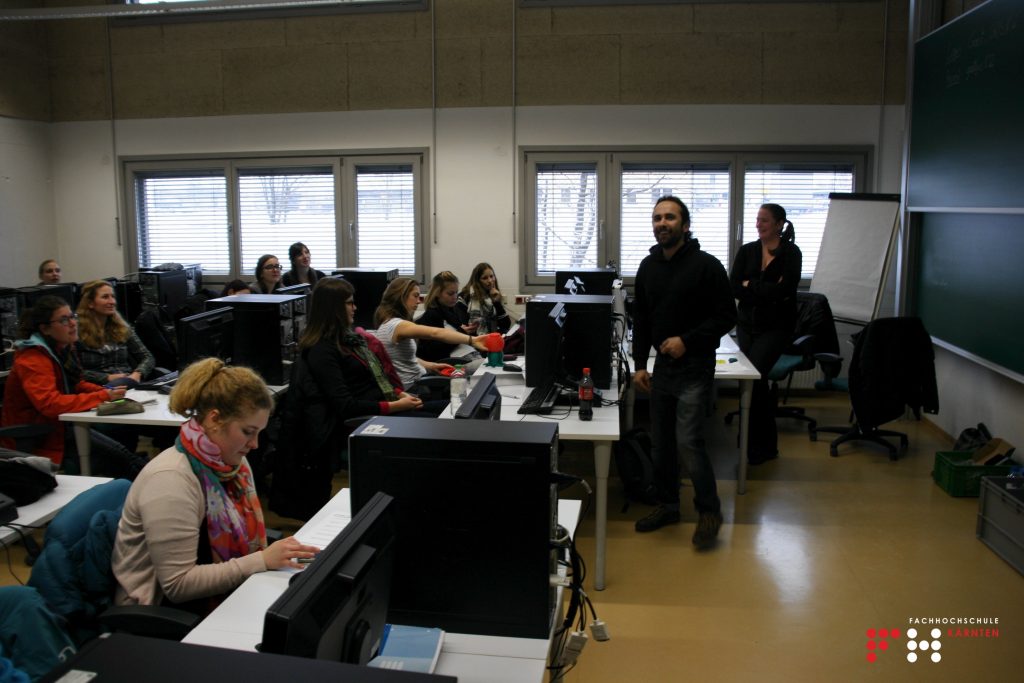 [/ezcol_1half] [ezcol_1half_end]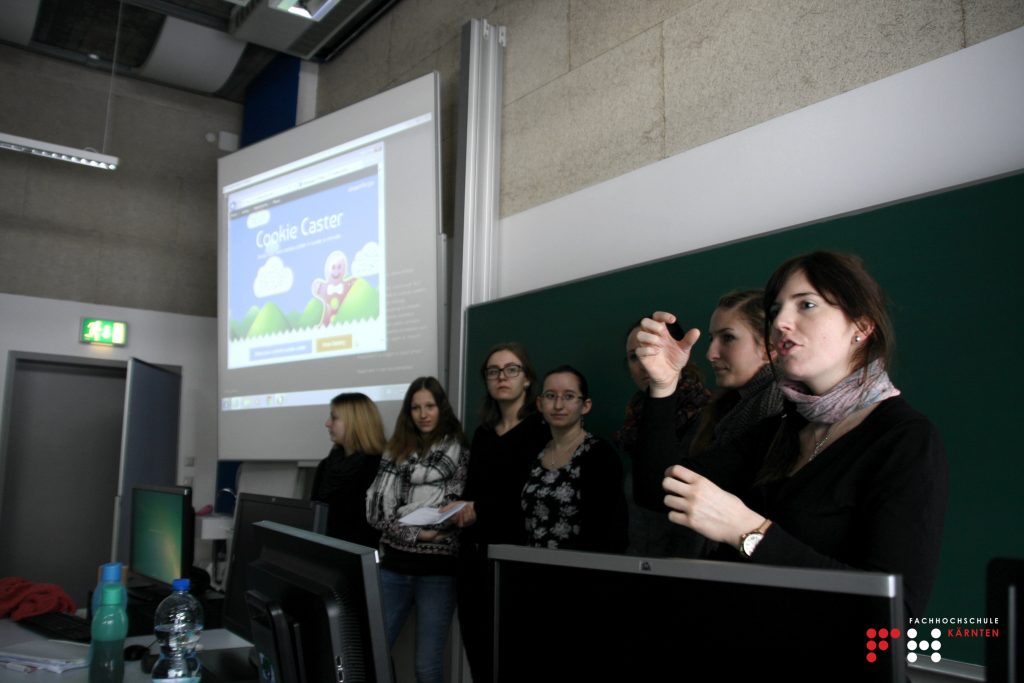 [/ezcol_1half_end]