ENOTHE, now a registered association!
In January 2018 the Austrian authorities sent in the final note that ENOTHE is now registered as a non-profit association under Austrian law.
Marie-Antoinette Minis, President, Ursula Gubler, Treasurer and Mandy Boaz representing the office came to Vienna to receive this final note and to open a new bank account for the association.
Vienna welcomed ENOTHE's board group on a sunny winter-day to finalise and to celebrate this important step in the development of ENOTHE.
After the bank business, we were invited back to the Austrian OT association by Marion Hackl, President of the association, who is now hosting ENOTHE and has provided us with the new official address in Vienna. 
We spent a lovely afternoon with colleagues from the association to start the new collaboration.
[ezcol_1third]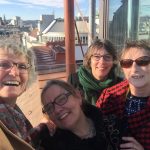 [/ezcol_1third] [ezcol_1third]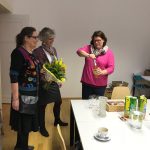 [/ezcol_1third] [ezcol_1third_end]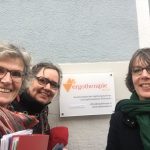 [/ezcol_1third_end]
Johanna Stadler-Grillmaier
(ENOTHE Vice-President)