Exchange studies at Karolinska Institutet in Stockholm Sweden, news 2018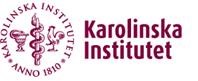 [ezcol_1half]The Occupational Therapy programme at Karolinska Institutet (KI) has an option of courses taught in English as well as clinical rotation possibilities (
https://ki.se/en/education/occupational-therapy-2017-2018
).
In addition, in line with KI's Action Plan for Internationalisation to increase the international perspective within education (https://ki.se/en/collaboration/internationalisation-strategy), the Occupational Therapy programme is also proud to inform you that we have a new and interesting course given in English called Participation and Environment (7,5 ECTS). This course is a part of the regular undergraduate Swedish Occupational Therapy programme completed in both the spring and autumn semester. In the Participation and environment course the students learn about important and highly interesting concepts in today's society like accessibility, usability and universal design, social constructivist views on disability, independence, autonomy, participation and empowerment.
In the spring semesters we offer the internationally popular course Community and homebased rehabilitation (CHBR) of 7, 5 ECTS which gives the students invaluable intercultural and inter-professional insights from around the world. This course is taught by an international group of lecturers and attended by students from all over the globe creating a diverse and dynamic group of students and an excellent international learning environment. Complementing this we have every spring the opportunity to participate in a short-mobility organised as an inter-professional International Mobility Week 3 ECTS, one-week education[/ezcol_1half][ezcol_1half_end]programme followed by one week at the home university. This week is a collaboration between three universities in Europe (Zurich University of Applied Sciences, Hogeschool van Amsterdam, and KI) and provides opportunities for students to enhance their professional identity and to increase their understanding of the various roles in relation to a global context.
Apart from these courses there are some courses of clinical rotation to apply to as well. Most noteworthy here is perhaps the quite unique possibility to join an inter-professional student run ward for 2 weeks of clinical rotation- learn to grow in to your future role as an Occupational Therapist whilst at the same time learning together with, about and from students from other professions under close supervision of highly competent supervisors. The inter-professional Clinical education course of 3 ECTS only is given in the autumn semester.
We find it important to offer all our students the possibility to further increase their international- and intercultural competence, so if you have thoughts of spending some study time in Stockholm make sure to check out our options of courses and take them into serious consideration. We look forward to hearing from you.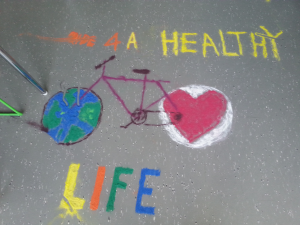 [/ezcol_1half_end]