International Federation of Integrated Health Care (ICIC18) May, 24th 2018
[ezcol_1third]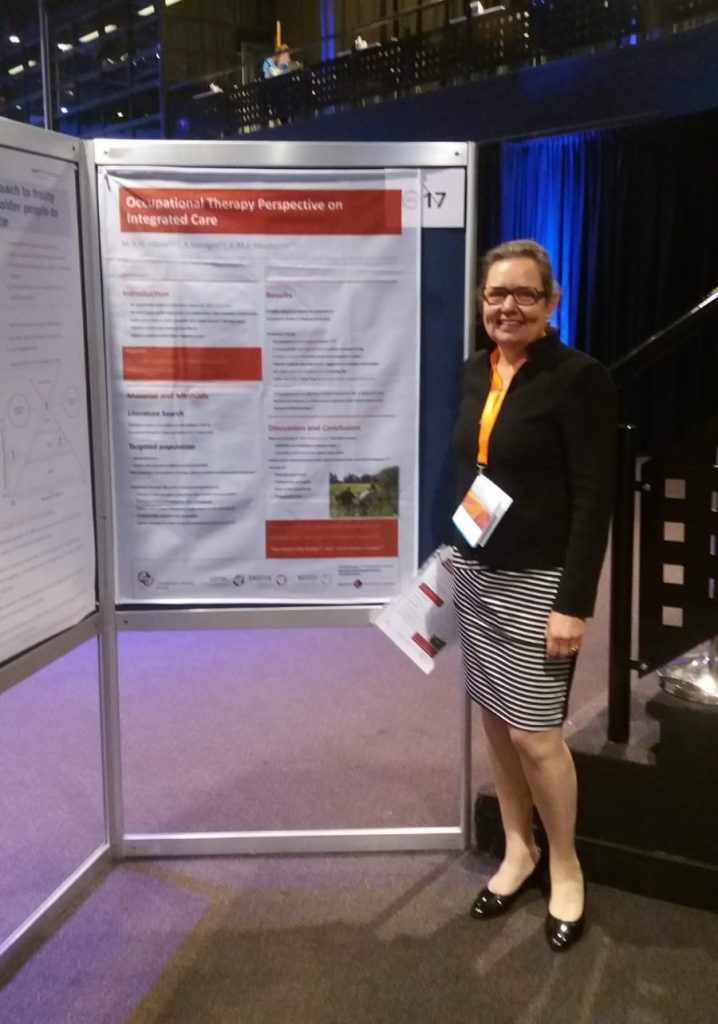 [/ezcol_1third] [ezcol_2third_end]On behalf of COTEC, ENOTHE and ROTOS, ENOTHE President Dr. Marie-Antoinette Minis, held a poster presentation at the 18st European Conference on Integrated Health Care.
The whole conference was focused on the beliefs and values we express as occupational therapists. Emphasizing the importance of collaboration between health care and social care, client centre practice and the new views on the meaning of health by Machteld Huber. The audience were impressed with the occupational therapy perspective on Integrated Health Care and a lively discussion resulted. It was clear that presenting for this type of audience it was very important to raise the visibility of Occupational Therapy. Unfortunately it is expensive for OT-Europe to attend these types of conferences, which was the only reason why Marie Antoinette could attend.
The Poster will be published in the ICIC journal.
As result of this event Dutch occupational therapists are invited to publish a case study about collaboration between OTs and GPs in the Dutch Journal of General Practitioners & Science.[/ezcol_2third_end]