Official Greek version of the Canadian Occupational Performance Measure (COMP-5)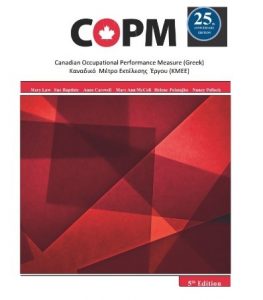 It is a great pleasure to announce that the official Greek version of the latest edition of the Canadian Occupational Performance Measure (COPM- 5) will be available from the beginning of April. It is the first Occupational Therapy assessment tool focusing on client centered practice officially translated into Greek. Originating from Canada, it is internationally renowned and widely used, grounded on Occupational Therapy theory, appropriate for most areas of clinical practice. It will be a valuable resource for Greek speaking Occupational Therapists and their clients, with the potential of contributing to education and research.
The official translation into the Greek language and the scientific editing was done by Dr. Panagiotis Siaperas (OT and Research Associate of the University of Cambridge) and Ms. Polyxeni Skaltsi, MSc (Senior OT, Eginition Hospital, National and Kapodestrian University of Athens). Both editors are teaching staff of the Occupational Therapy department of the Metropolitan College in Greece (ENOTHE member).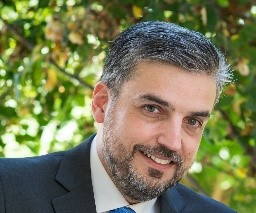 Dr. P. Siaperas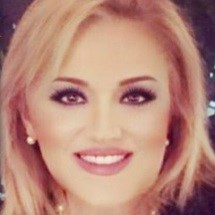 Ms P. Skaltsi