Evaluation of the 23rd Annual Meeting 2017
The ENOTHE office conducted an Evaluation following the 23rd Annual Meeting 2017. The online Evaluation form was open for one month post the event. Altogether 66 individuals from 300 plus participants responded and submitted feedback, which is the average number for ENOTHE Annual Meetings.
The outcome of the survey shows satisfaction by the attendees: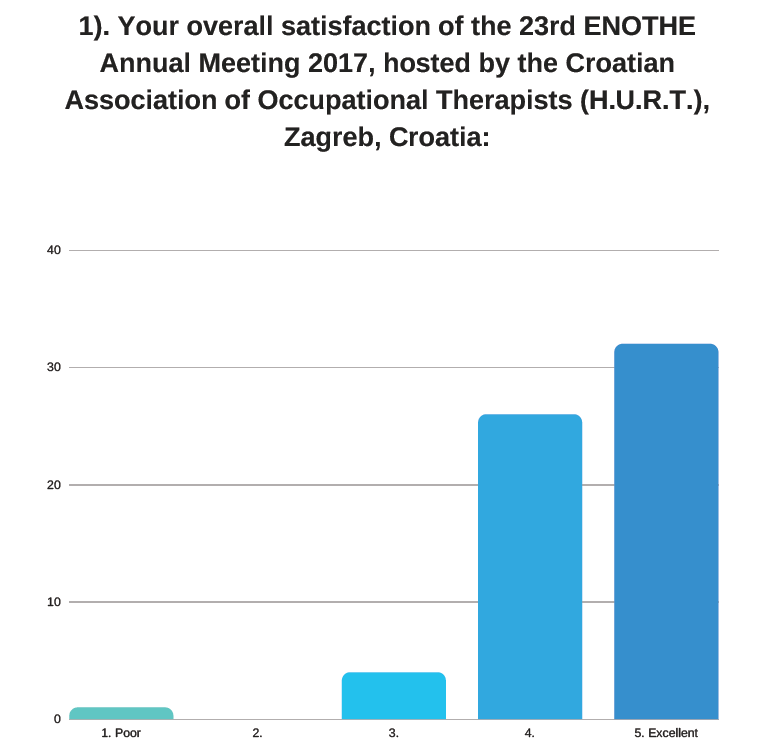 ---
To the Croatian Association of Occupational Therapists — we hope that by hosting the 2017 Annual Meeting you continue to grow and stay motivated to do what you do best.