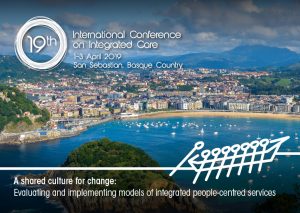 ICIC19 -19th International Conference on Integrated Care, is going to San Sebastian, Basque Country from 1-3 April 2019. 
The overarching theme will be "Evaluating and implement models of integrated people-centred services". The conference will bring together researchers, clinicians and managers from around the world who are engaged in the design and delivery of integrated health and social care.
The abstract submission is open until Friday, 31 August!
The official link https://integratedcarefoundation.org/events/icic19-19th-international-conference-on-integrated-care-san-sebastian-basque-country provides more detailed information.