Webinars
Registration is required to attend ENOTHE Webinars. Deadline to register:  until 12pm of the ENOTHE Webinar scheduled day. Registration link HERE. 
The platform of the ENOTHE Webinars is Microsoft Teams. Please make sure to sign out of other MS Teams accounts and enter with one corresponding to your registration email.
ENOTHE Webinars have 60min duration: 40min recorded presentation + 20 min discussion and evaluation.
Current Webinars
(with open registration)
29th September, 2021 – 18:00CET
"COIL (collaborative online intercultural learning) in OT – COPILOT"
Speaker: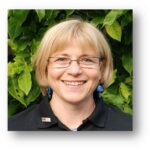 Elisabeth Fattinger
FH JOANNEUM University of Applied Sciences (FHJ)
Austria
---
Past Webinars:
2nd June, 2021 – 18:00CET
"Integrating Occupational Science in a Competence-Based Curriculum for Occupational Therapy Program in Finland"
Speaker: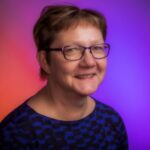 Annikki Arola, PhD
Principal lecturer in Occupational Therapy
Arcada UAS Helsinki, Finland
Brief description:
Higher Education has a responsibility to empower students with an innovative approach and competence to drive social change. These issues can be addressed by a recognition of Occupational Science (OS) as a core base in the Occupational Therapy (OT) education. This broadens the occupational therapists´ competence to work with occupational challenges that starts with individuals, continues to communities and advances to whole populations regardless of cultural context. In this webinar we will present and discuss the results of a long term and systematic work with a competence-based curriculum development in occupational therapy program. Curriculum was developed by choosing concepts from OS and to progressively integrate them in major subject throughout the OT studies.
See the recording of the presentation here. 
19th May, 2021 – 18:00CET
"Blended learning: integrating virtual and face to face teaching in occupational therapy programmes at the University of Plymouth"
Speakers: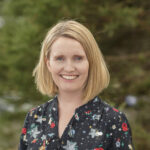 Fiona Fraser
Programme Lead for MOccTh (Hons)Occupational Therapy
University of Plymouth
United Kingdom
Brief Description:
This webinar will provide an overview of the transition into blended learning at the University of Plymouth though sharing some of the successes and the challenges faced. It provides an opportunity for all to reflect on blended learning and its future in occupational therapy education.
See the recording of the presentation here. 
21st April, 2021 – 18:00CET
"Internationalising the Curriculum (IoC) -how to start?"
Speakers:
Brief description:
Globalisation is step by step reshaping the landscape of higher education and making new demands of higher education institutions to prepare its graduate to the challenge of living and working in a globally connected world. The internationalised curriculum will acknowledge the importance of intercultural and international skills and knowledge and the ability to think and act in a local, nation and global context.
Ann and Lucie will unpack the IoC notion, present the key concept and the rationales for internationalising the curriculum. Further they will present a tool for starting and continuing the IoC process and some practical suggestion for the work.
See the recording of the presentation here. 
23rd November, 2020
"Preparation & delivery of an on-line simulated practice placement in occupational therapy during COVID-19 outbreak"
Speaker: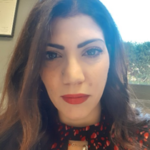 Elena Gliki, OT, MEd., BSc (Hons)
Programme Leader BSc (Hons) Occupational Therapy
Metropolitan College, Athens, Greece (Maroussi Campus)
Aim: to give an overview of the placement simulation and discuss ways to overcome the difficulties in occupational therapy education caused by the outbreak around the world.
See the recording of the presentation here.
---
Do you wish to suggest a webinar? Use this link.