Summary of the 23rd ENOTHE Annual Meeting 2017
The 23rd ENOTHE Annual Meeting took place on 26th – 28th October 2017 and was hosted by the Croatian Association of Occupational Therapists (H.U.R.T.), at the Hotel Panorama, Zagreb, Croatia.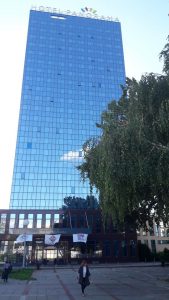 Over 300 delegates took part in presentations, workshops, seminars, posters and social events that took place during the event. In 2017 134 abstracts were accepted for the 23rd Annual Meeting making this one of the best attended over the last five years.
Thank you to Saša Radić and the Croatian Association of Occupational Therapists for all their great work behind the scenes before and during the conference. The contributions of the organising committee and the volunteers (made up of local students, teachers and clinical practitioners) added so much to the smooth running of the whole occasion. In addition, the handmade delegate bags were very special and appreciated by all the participants. 
We have uploaded photos of the Annual Meeting on our Facebook page, in the Zagreb, Croatia 2017 photo album. Some of the highlights are below:
Meeting and Greeting the Hosts
The ENOTHE Board and Office met with the organising committee and volunteers to introduce themselves and to go over the final preparations before the Annual Meeting began. Below is a photograph of Marie-Antoinette Minis, President of ENOTHE, Saša Radić, President of the Croatian Association of Occupational Therapists, Tomislav Negulić responsible for IT and media equipment and Soemitro Poerbodipoero, ENOTHE Board member.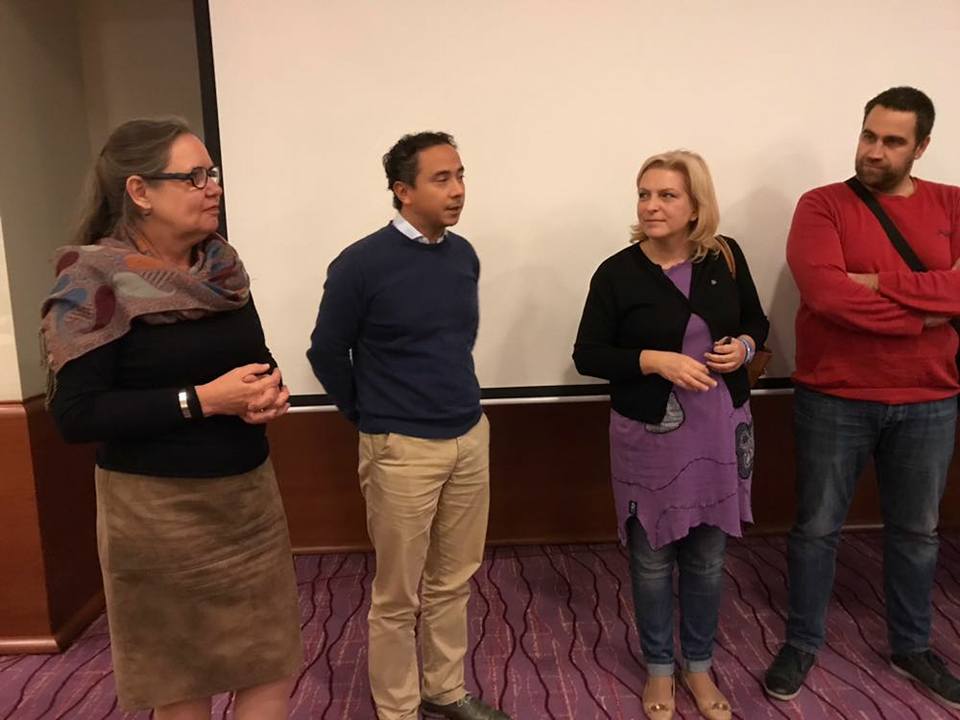 Keynote Addresses
The Annual Meeting featured inspiring Keynote Addresses from Dr Ivan Šoša, Susanne Guidetti, Marleen Kaijen-van Doesburg and Claire Craig.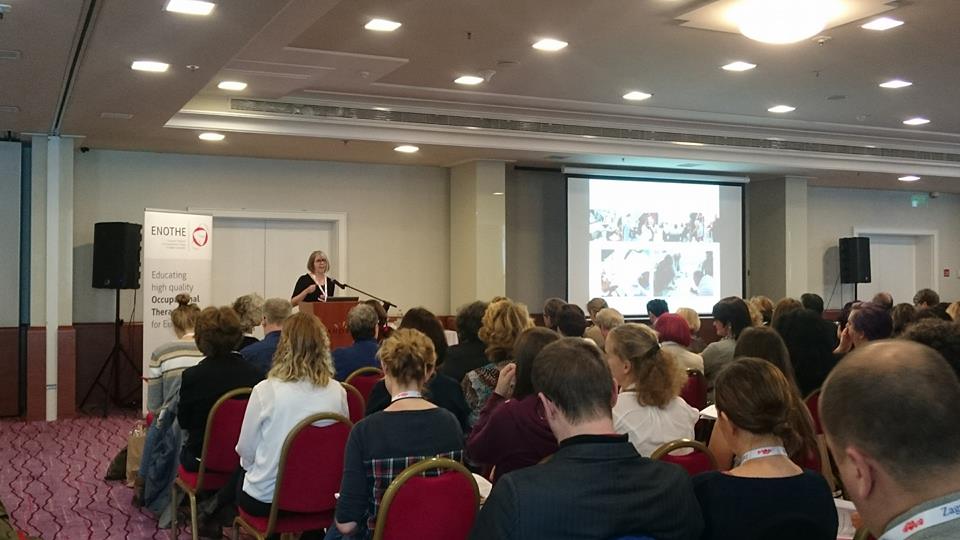 Claire Craig's talk about the benefits of using digital technology in health and welfare was well received by participants.
Lunch in the Ballroom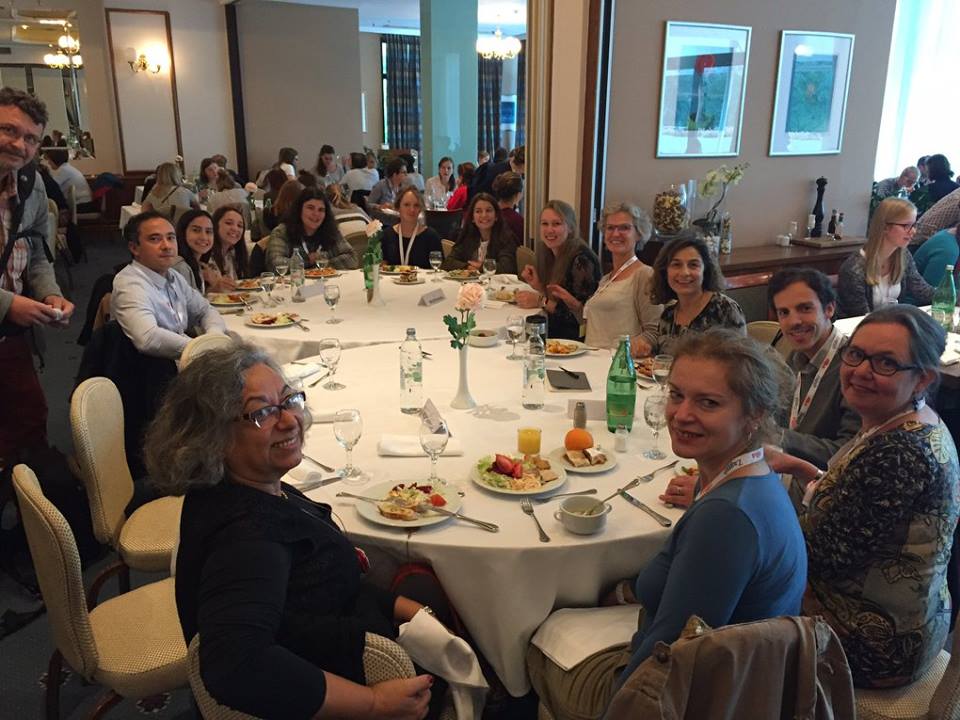 Drinks Reception held at Palace Dverce for invited guests to meet the Mayor of Zagreb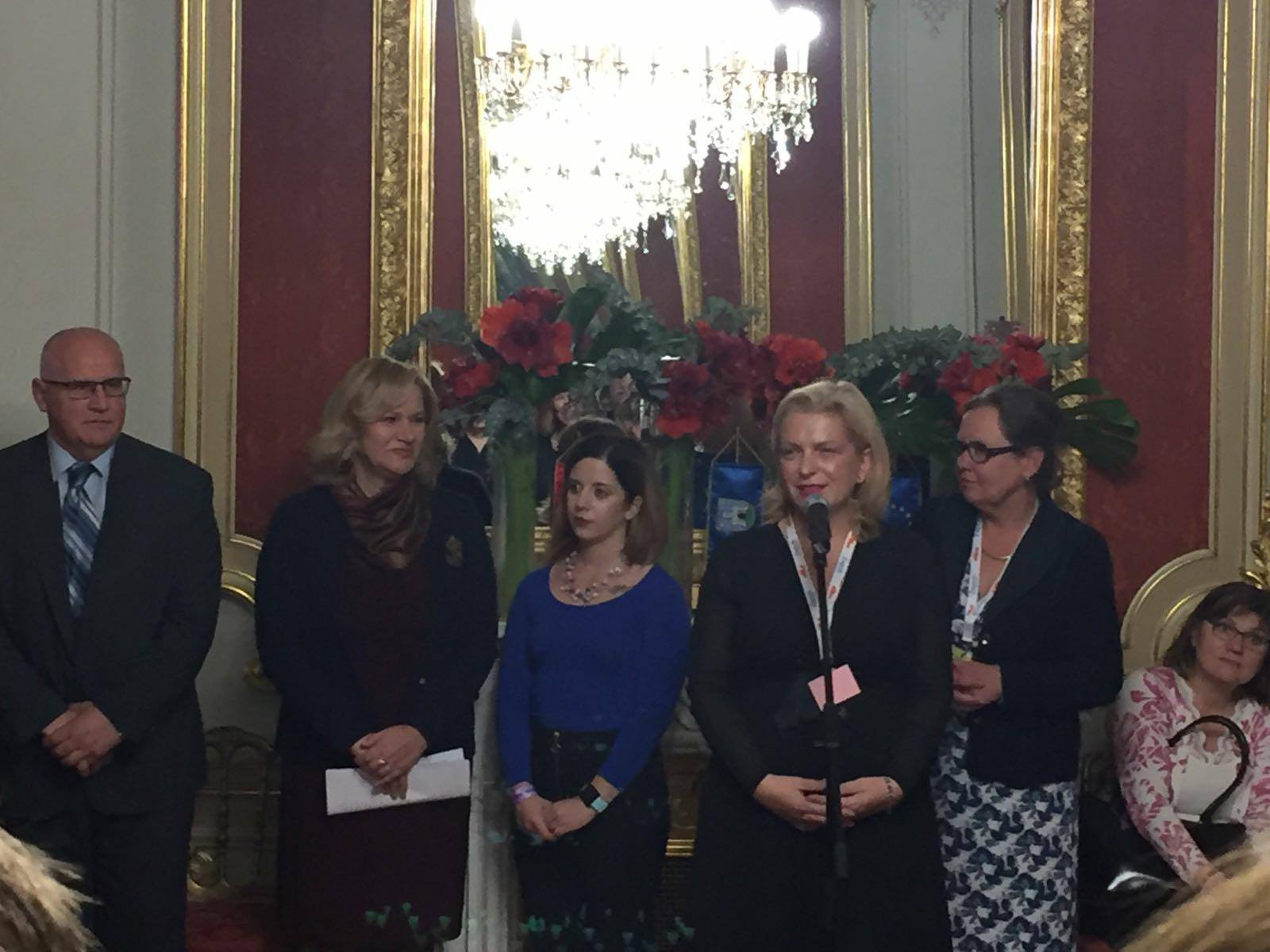 Guests were also treated to one of the most incredible dances performed by people with a learning disability.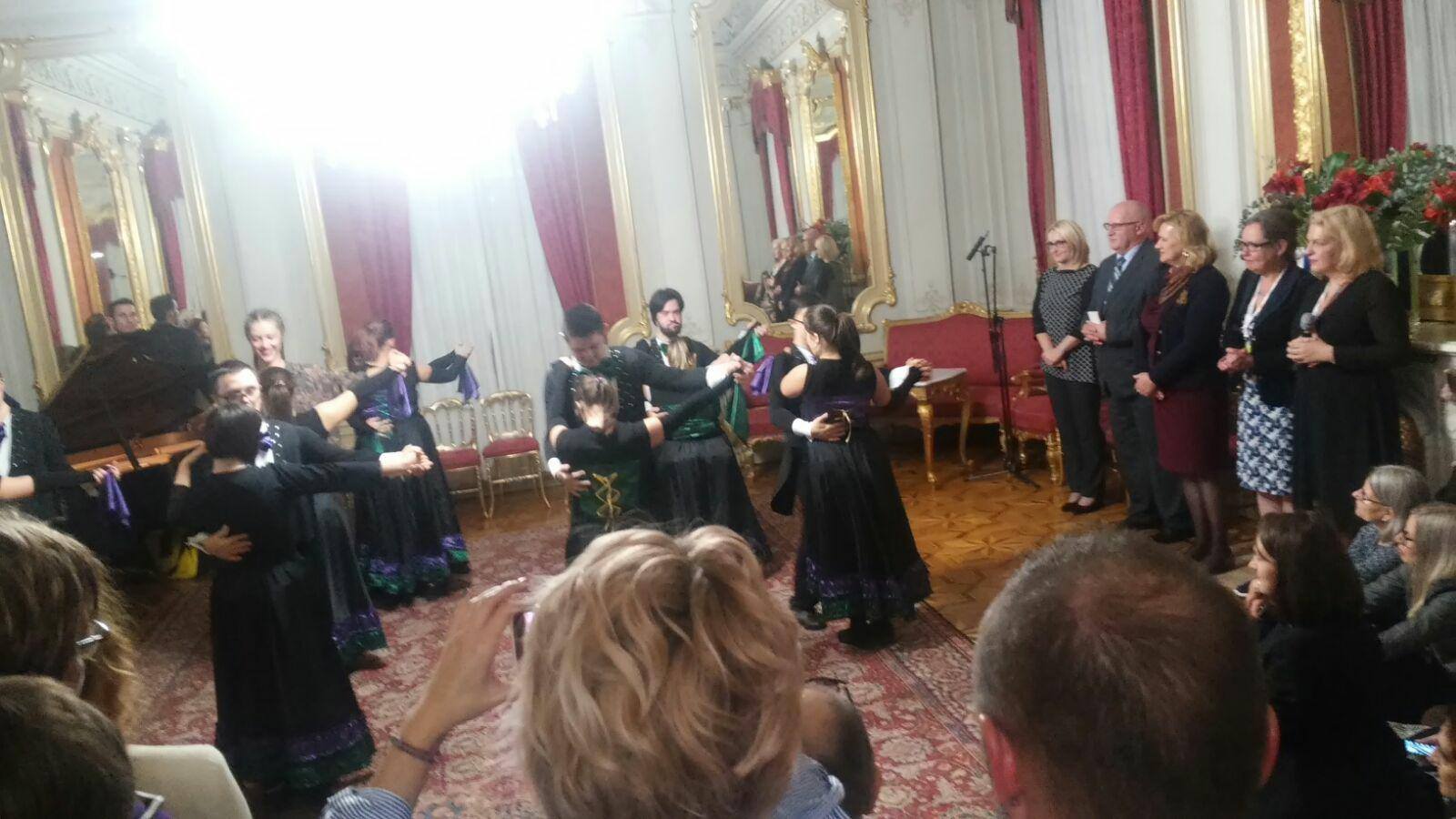 General Assembly
Marie-Antoinette Minis re-elected as ENOTHE President.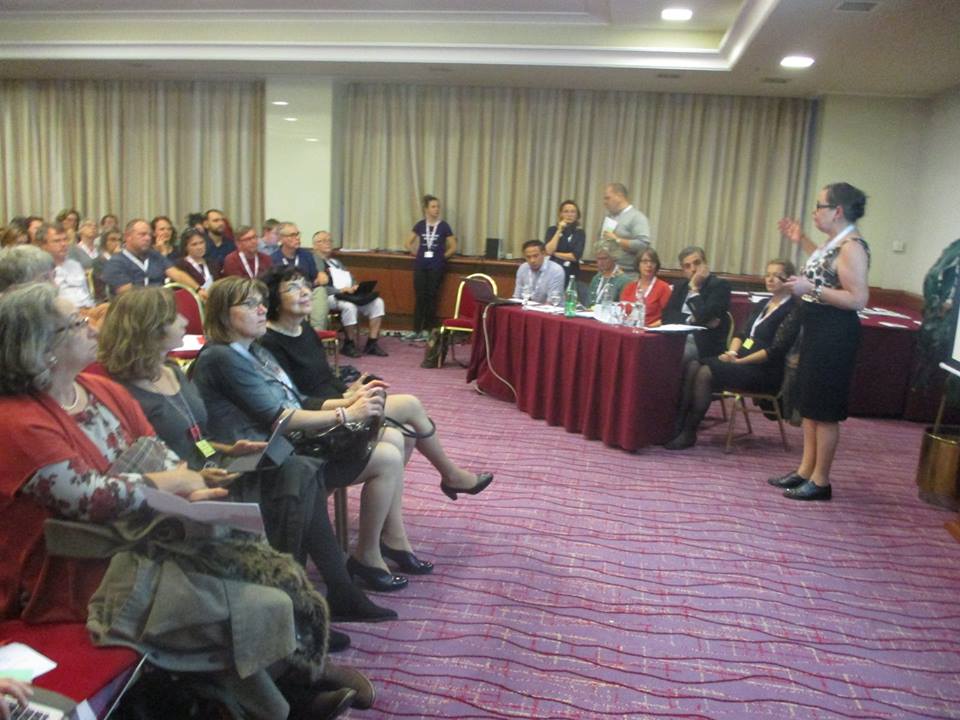 Ton Satink is joined by new FARG representative, Brigitte Loder-Fink.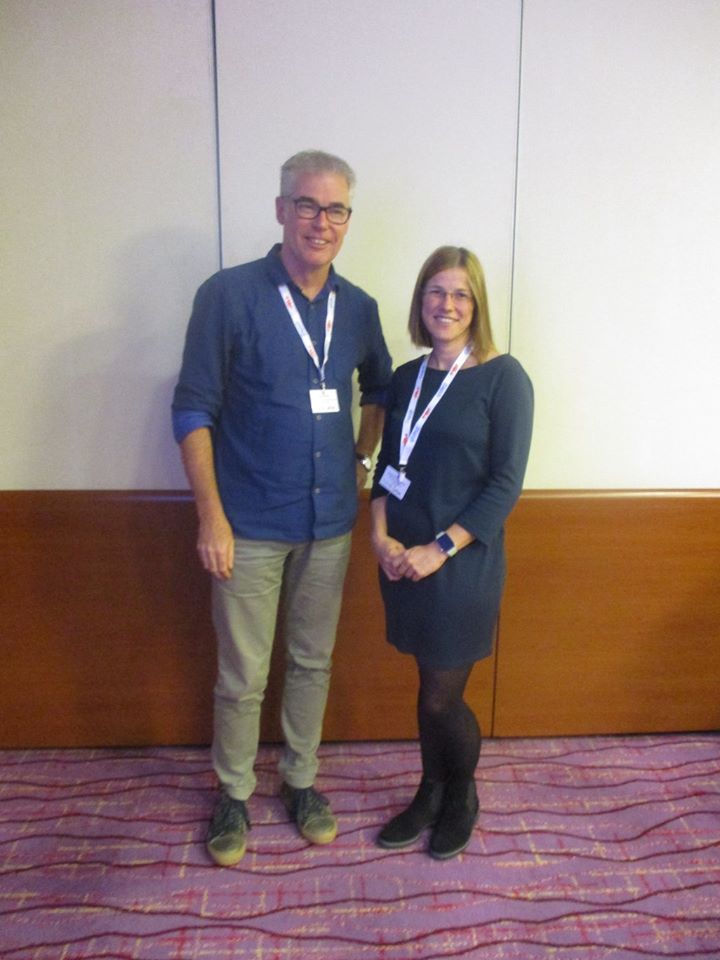 The 2017 Board Members.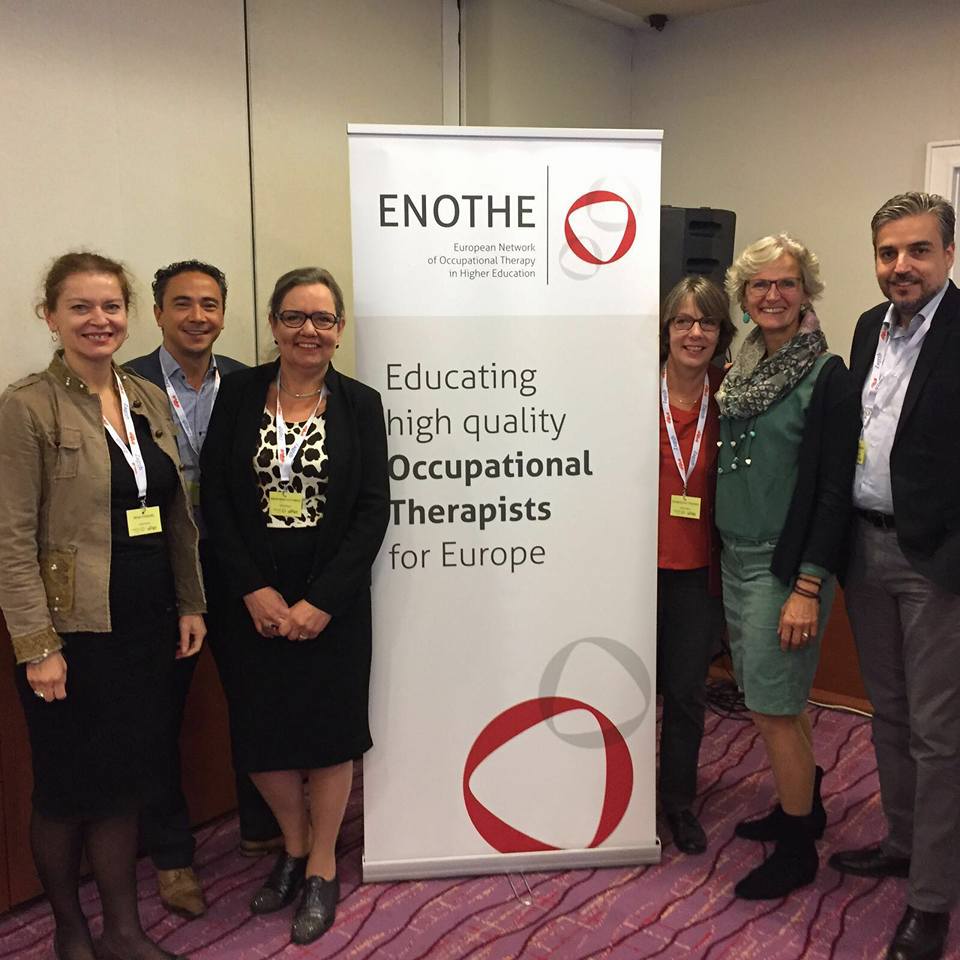 Gala Dinner – 'Eating without Borders' – Restaurant of the Museum of Arts and Crafts
All participants were invited to the Gala dinner "EATING WITHOUT BORDERS", a unique opportunity to be introduced to the possibilities of preparing and shaping food for individuals with swallowing and chewing problems.
The Gala Dinner also featured amazing performances from the Choir who sing without vocal chords.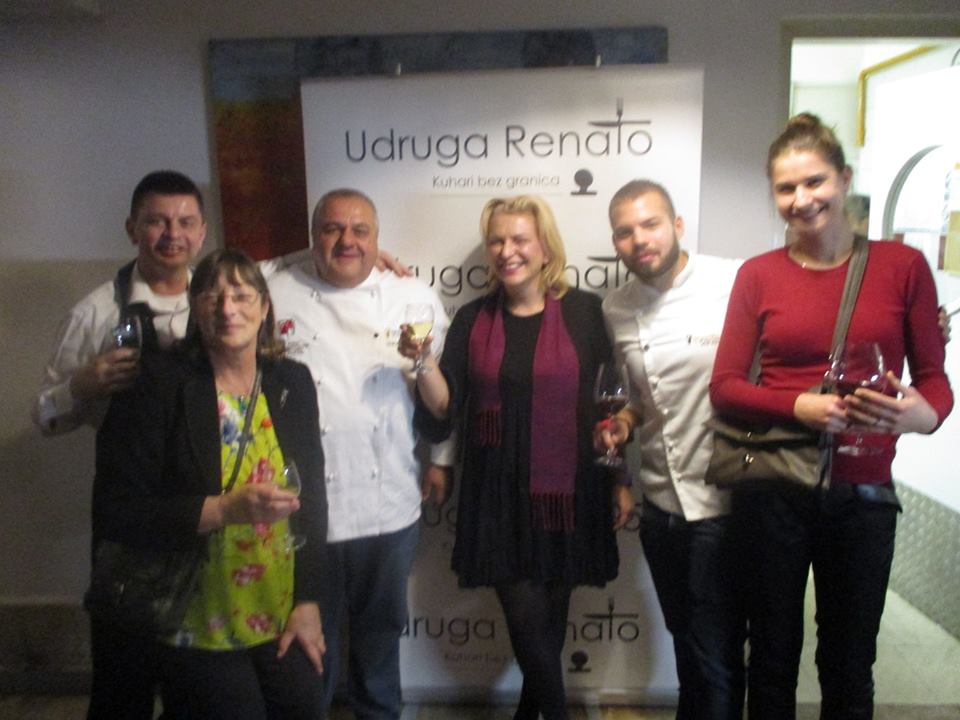 Hanneke van Bruggen Lecture – Mieke le Granse: Change! a "Can Do" attitude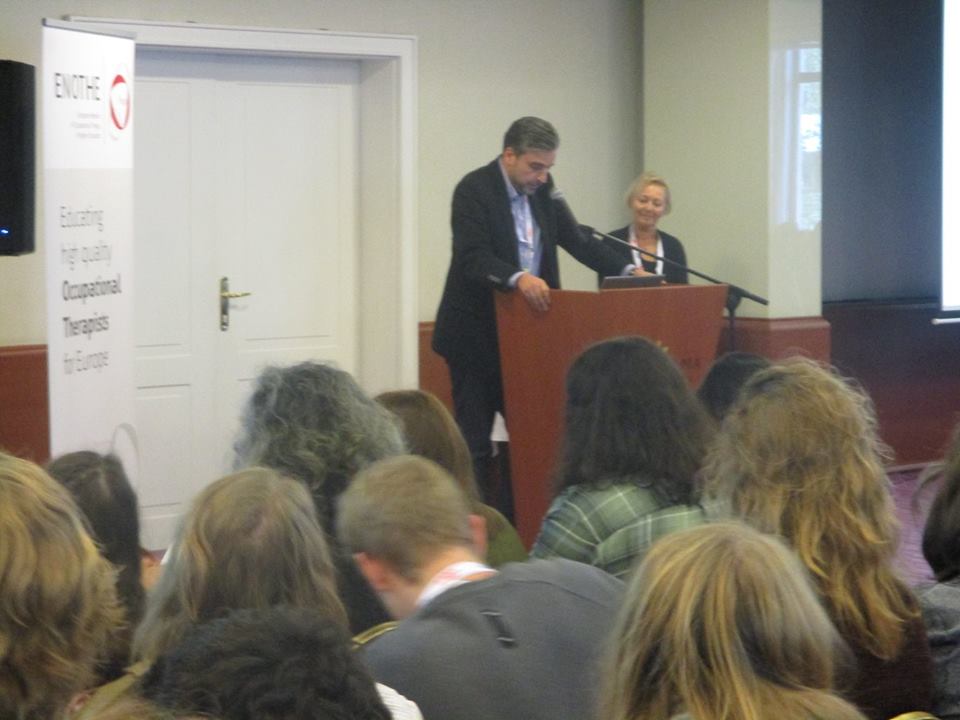 Introducing Portugal 2018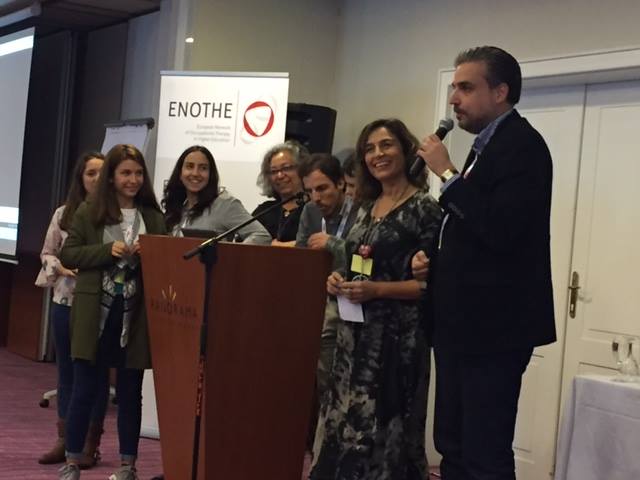 Closing Ceremony and Farewell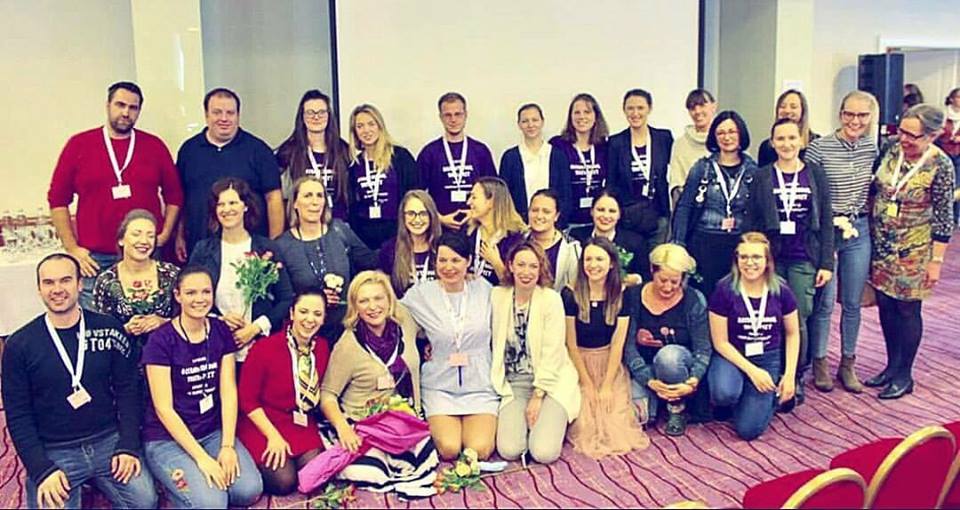 To the Croatian Association of Occupational Therapists — we hope that by hosting the 2017 Annual Meeting you continue to grow and stay motivated to do what you do best.