The ENOTHE Board and office met with the organisers of the 24th ENOTHE Annual Meeting 2018 in Portugal on 16 April 2018.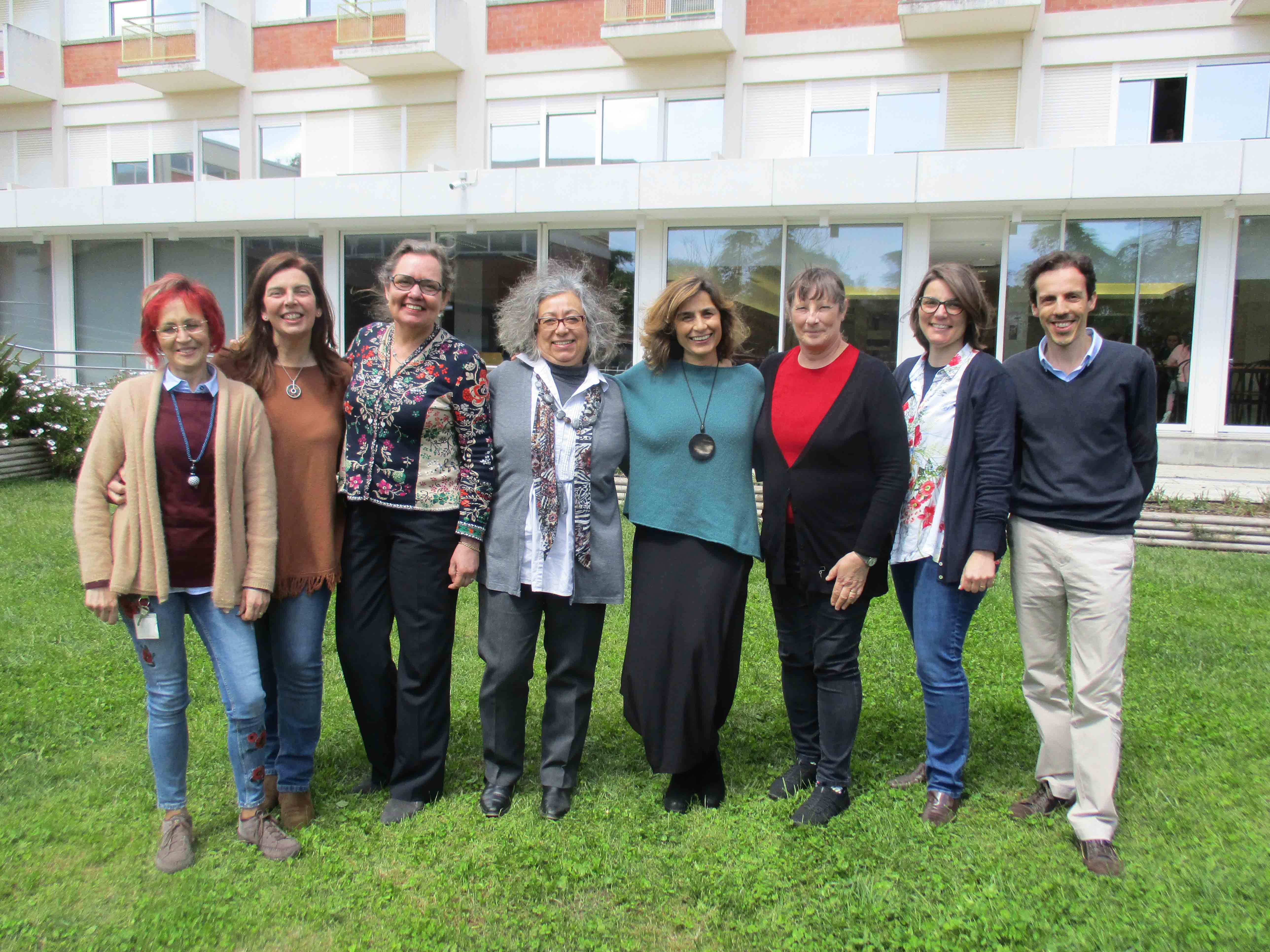 ENOTHE Board and office with the organisers of the 2018 Annual Meeting in Portugal.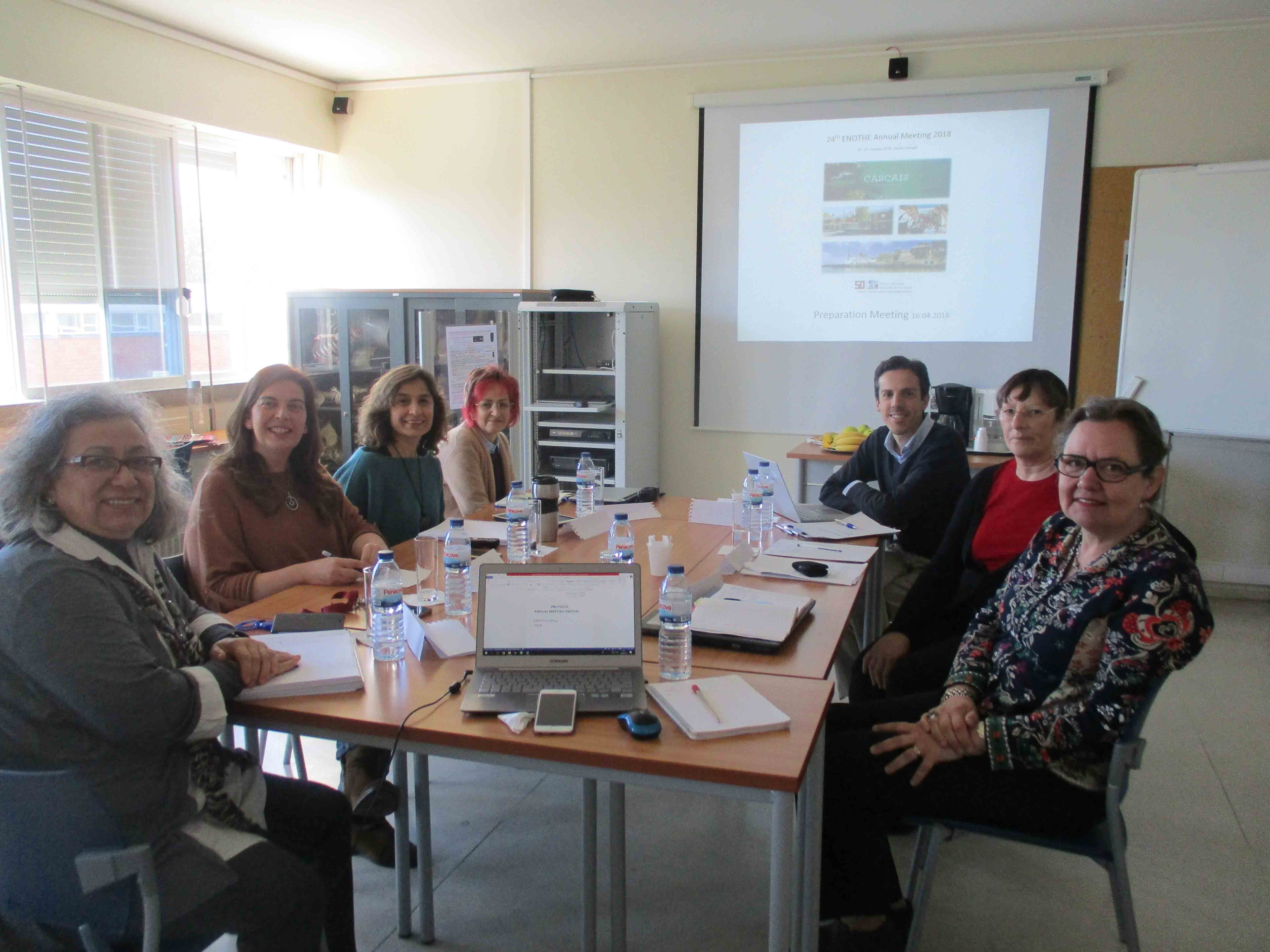 The full day was spent discussing the progress of the planning and preparations for 2018 Annual Meeting.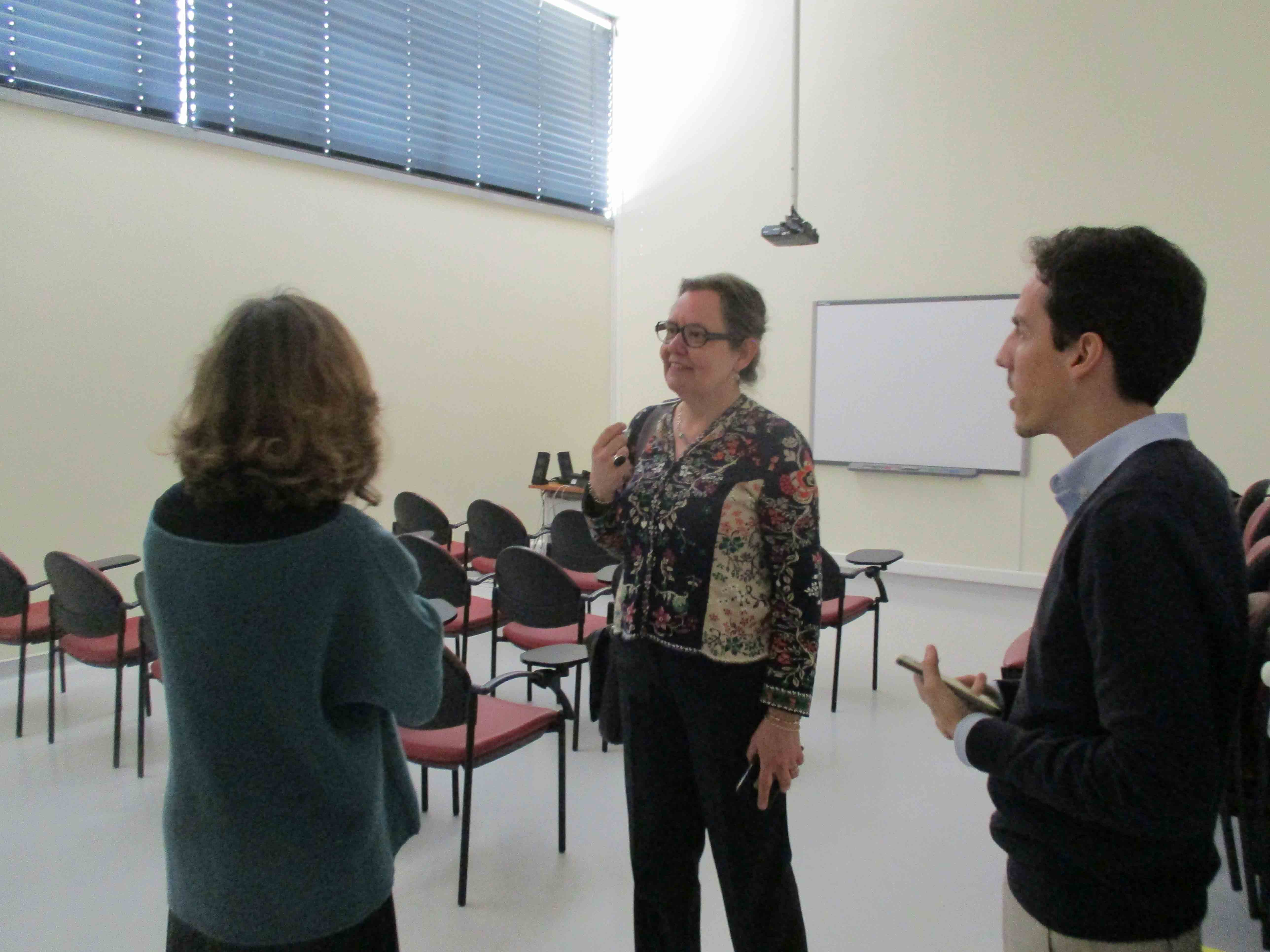 Marie-Antoinette Minis, President of ENOTHE, Silvia Martins and Nuno Moreira, lead organisers from Portugal discuss the teaching space to be used for presentations and workshops at the 2018 Annual Meeting.